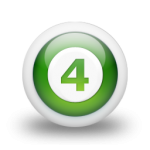 You've probably seen plenty of these TOPS around but this one will hopefully turn different from all of the others ( hopefully ).
A top of all the browsers around seems a bit silly seems all of them are pretty similar with little differences between them. That's the wide misconception, anyway. Still, these mobile browsers are all quite unique, the only true resemblance between then being that of all of them sharing the same purpose.
There are lots of browsers around, but out of the whole mess of them I shall try to make a bit of order and create a small list to help you decide which is better suited for you.
#4 – Firefox
The Firefox mobile browser is a pretty awesome one, but as opposed to the desktop version of this particular browser, the mobile one seems to present certain errors which not even some updates could fix. But you'll see for yourself in just a minute.
The Mozilla Firefox browser is said to do great things and to vastly improve browsing on Android. With the newest updates, it is optimized for your specific browsing needs on tablets, as well as phones. Probably the biggest advantage it offers is the fact that it offers the same reliable service you know from the PC. Of course, there are voices that state that the PC version si a bad one compared to other browsers as well, but that's a story for another time. Returning to the matter at hand, this browser has a decent speed, it's quite simple to use and is very customizable. It has, as the main description claims, the latest security and privacy features to help you stay safe on the internet.
Features :
Awesome Screen : you can browse your favorite sites with minimal to no typing effort
Sync : you are given the power to access your browser's history, the bookmarks, saved passwords or recently used tabs from any device
Add-ons : these are used for a quick and simple customization of your browser
Tabs : it permits you to access multiple tabs even on your mobile phone / your tablet
Personas : you are given the power to "dress up your browser", or, in other words, change the color theme / assortment to your liking
Sharing : it fully supports apps such as Google, Facebook and Twitter to help you always stay connected to the people / things that you do on those social networks ( personally, I despise those social network and think them a waste of valuable time, but that is my opinion and mine alone )
Location-aware Browsing : this feature enables you to get better and more relevant information when you're on the go
Bookmarking : when you swipe to the left side of the screen you get a toolbar which contains the bookmark options
Now many people complain that this particular browser is quite slow and one of its biggest downfalls is the fact that it does not support flash. Something that doesn't support flash makes you feel like you're working on an iPhone.
Oh, on another subject, here's a quick joke about Flash. After Steve Jobs died, he was asked in "wherever he went" : "Did your whole life flash before your eyes ?". The answer to that was "Our products do not support Flash".
#3 – Opera
One of the fastest browsers for your mobile phone and your ultimate choice if you are in the situation in which you have a slow internet service on your phone or are in that even more unpleasant situation in which you pay per traffic / pay per megabytes. The advantages of this browser are the ones that it loads pages quite quickly and then sort of goes into a hibernation state until you choose to move on. Such is also the system with E-Book Readers. They manage to save up battery by loading the whole page instantly and then going into a stand-by state. The battery conservation of the E-Book Readers is easily comparable to the megabyte conservation of the Opera browser.
To be more exact, the Opera browser uses Opera's server to compress webpages so that they load faster. Thus, it uses around a tenth of the data that normal browsers used. Thus, such sites as Facebook, Google or others load much faster than they would on any other browser on your phone, or so the product description says.
Features :
A new interface that looks better on most devices and gives Opera a sleek and modern appearance
You "pinch" the screen to zoom in and for smooth panning to make it look as natural and intuitive way as possible
You can synchronize bookmarks, speed dial and more than that with your PC or your mobile devices via the Opera Link
It has built in support for Facebook and Twitter so that you can easily share web content with your friends and with the whole world
You can order games and apps from the Opera Mobile Store via the Opera speed dial as well
In conclusion, Opera is much faster and less costly than Firefox, but it has the same downfall – it does not support Flash.
#2 – Skyfire 4.0
Skyfire is one of the best browsers available out there. It has full flash support and one of its unique features is transcribing videos into HTML5 for a better streaming experience, thus increasing the buffering and many other necessary factors which should be taken into consideration when viewing videos online.
This particular browser includes many sub-programs such as : flash video, user agent switching, Facebook quick-view, fireplace feed reader, popular pages, related ideas, Skyfire OneTouch search, Facebook like button, Twitter integration, Sports, News and Finance Buttons and Google reader. This browser is truly greatly endowed and that's why it even occupies such a great position.
This browser also has a really customizable toolbar named Skybar. You can select and activate any of the features named above at your leisure. The Skybar makes browsing easy.
Features :
Flash Video : the "Video" icon enables users to play millions of Flash videos around the web that otherwise do not play on mobile. This unlocks content trapped behind those error messages with question marks and blue Legos by transcoding the Flash content into HTML5 on Skyfire's servers.
User Agent Switching : load web pages as either traditional Android user agent or as a desktop browser. The desktop option gives you more flexibility in accessing web sites and allows discovery of video content that might not be visible on the mobile site.
Facebook QuickView : Facebook quick view keeps your Facebook page loaded in the cloud for easy, one touch access to your news feed, profile, friends, inbox, events and places.
Fireplace Feed Reader : a simple but addictive tool that provides a filtered list of your Facebook feed that only includes links to browsable web pages, images, and videos posted by your Facebook friends.
Popular Pages : you just finished reading a story on one of your favorite web sites and want to quickly decide what to read next. Click on the Popular button on the Skybar and instantly see what content on the site is most popular within the 500+ million user Facebook community. Recommendations from friends are prioritized and show up at the top of the list.
Related Ideas : explore ideas from a webpage, click "ideas" to analyze a page, pick a topic and explore search results for that new topic including results from Facebook, VideoSurf, Twitter and more.
Skyfire Search : only enter your search term once and see search results from Google, Facebook, VideoSurf, Twitter and more.
Facebook Like Button : puts the Facebook Like Button on every page of the Internet. No scrolling around searching for the button on the page, simply click on the Like Button to easily 'like' or 'unlike' the page you are viewing.
As I've said before, this is a really awesome browser and it well deserves the position it occupies. As opposed to the other two, this particular browser has support for flash, as you may have already seen.
#1 – Dolphin Browser HD
This is it, the one and the only. For those of you who already had the pleasure of working with this particular browser, you were probably expecting it to occupy this position. And it does so with great merit since it is probably the best out there.
This particular browser is the fastest and most fun browser around. This browser IS the world's first Gesture, Webzine and Add-on enabled mobile web browser for the Android OS. Not only is it extraordinarily fast and fun, but it's also quite easy to use.
Features:
Gesture : let your inner artist out and create a personal Gesture (symbol) to access the mobile and desktop websites you use the most.
Webzine : fast webpage loading, with no ads. Dolphin Webzine simplifies the way you read your favorite mobile content, from news to blogs and websites.
Add-on : beef up your mobile Web/Internet browsing experience by installing the Add-ons for the tasks you need at your fingertips. With more than 60 and counting, Dolphin Add-ons enables any action to be done right within the browser.
Speed Dial : visit you favorite mobile and desktop websites on the go with one touch.
Tabbed browsing : no need to toggle between screens, tabbed browsing lets you open and switch between Web pages fast as lightning.
SideBars : make the best of mobile interface via Dolphin SideBar.
Here are a few add-ons that you can install into Dolphin Browser HD : Box for Dolphin, Dolphin.fm, Dolphin QRCode Share, Bookmark to SD, Dolphin YouTube search, Dolphin: Wikipedia Search, Dolphin eBay Search, Dolphin Alexa Rank, PDF Viewer for Dolphin, Web to PDF, Dolphin Translate, Dolphin Brightness, Dolphin Password Manager, LitePassword Manager, ProLastpass for Dolphin, Browser HD*Premium, Xmarks for Dolphin HD*Premuim, Dolphin Google Services, Dolphin Reader, Google Reader Notifier, Softpedia.com RSS, Dolphin Screen Cut, Dolphin Tweet, Bookmarks Widget and Dolphin Desktop Toggle.
This is by far the BEST browser available at the moment. It has flash support and everything, you know … the works. But if you managed to get this far, you can probably see for  yourself.
So there you have, a short top of the best browsers available. Some are for high-end phones, some are not; some are for high internet speeds and some not; etc. You've got a browser here for everyone.
The best part of all of this is that you can get all of them from the Android Market, or other such places.