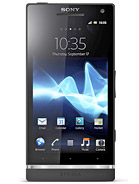 I haven't done one of these phone reviews in quite a while so I might not be up to par with all the new tech available. Excuse me if my analysis of the phone seems wrong to you and if my opinion of the phone's capabilities is somewhat judgmental but I haven't done this for a while and I'm trying to re-get the hang of it. The reason why a review for a phone has been so long delayed is simple. There has been a slow period in the phone market when all of the announced phones were nothing but re-makes and re-boots of the already existing ones. Either adding some improvements to the screen, the size or the specs of the phone by a little, they managed to milk out as much of the industry as possible doing nothing but creating the same phones but with a Plus or an HD in the name. I'm not saying those phones are bad, after all, if you liked the original, you will surely like the modded version as well. Of course that does imply something which leaves you feeling like a bit of a sucker. You know that awkward feeling you get when buying a costly piece of technology (since all of them are expensive) and the next month the same piece of tech you bought (with some slight modifications) appears for a more attractive price. In the world of technology, this happens quite often. But it's good on one half, because it implies change.
Enough dilly-dally. Let us begin out small review shall we ?
Processor : Dual-core 1.5 GHz, Adreno 220, Qualcomm MSM8260 Snapdragon
RAM : 1 GB
AndrodOS : 2.3 Gingerbread
Camera : 12 MP
Display : 720 x 1280 pixels, 4.3 inches (~342 ppi pixel density)
On the display side, this phone has an LED-Backlit LCD with a capacitive touchscreen and 16 million colors. The screen resolution reaches 720 x 1280 pixels and the screen itself is 4.3 inches big. That implies that the screen pixel density can reach an awesome 342 ppi. It also has an impressive multitouch option, working fine with as much as 10 fingers. The screen also has a scratch-resistant glass so no need to worry too much about it.
On the memory side, it has an amazing internal storage space of 32 GB and 1 GB of RAM. It allows for quite a bit of multitasking and storage, but the disadvantage of it comes to the ones that want to use the phone as a mobile hard drive. You see it has no MicroSD card slot. In other words, you have to stick to what it gives you. But that's not a problem for me, or many other people. I am satisfied with 2 GB and that's about it.
The camera of this phone is amazing. Were it 2011 again, this camera would have been unheard of. I'm referring of course to a 12 MP camera which can photograph at resolutions as high as 4000 x 3000 pixels. It also has a whole lot of features, such as : autofocus, LED flash, geo-tagging, touch focus, face and smile detection, 3D sweep panorama and image stabilization. It also has a video recorder which works fine at 1080p with a steady 30 fps and has continuous autofocus and video light and also a video stabilizer. The phone also has a 1.3 MP secondary camera capable of running at 720p at a steady 30 fps. The reason why I'm so impressed with the camera is that it's a small step towards the future. I've once seen a "rumored" Galaxy SIII with 2 GB of RAM, Quad-Core and 12 MP camera. At the time it seemed impossible. But just look at the phone world now. Quad-Cores exist and are being used more and more, the 12 MP camera is already here and the 2 GB of RAM isn't all that hard to achieve. Why ? you may ask. Because with the advancements of science and technology, each and every component keeps getting smaller and smaller. With the smaller pieces, you have more room to add a secondary RAM slot, so problem solved. Either way, this proves that greatness is not far beyond.
Time to move on the hardware part of this wonderful phone. It has a really powerful hardware, considering all that has been said. The chipset is a Qualcomm MSM8260 Snapdragon. Since Qualcomm chipsets always come paired with Adreno graphical processing units, this phone is no exception. The GPU of this one is an Adreno 220 ( which frankly isn't all that strong, considering my Galaxy Mini also has one, but with all of the rest of powerful components, it more than makes up for it ).  The processor is a Dual-Core 1.5 GHz processor. Not that impressive of a processor since I've just said, it's impossible to view the Dual-Cores the same way when you know there are Quad-Cores around which are twice as good as these ones (literally). Still, all and all a very powerful configuration.
When this phone will come out, it will be equipped with Android OS v2.3 Gingerbread. Normally I'd comment against a new phone with that strong of a configuration coming out with an older OS version, but a planned update to 4.0 Ice Cream Sandwich is around the corner. Also, while on the topic of the Ice Cream Sandwich update, there have been certain rumors that in the second quarter of this year a new version of Android will be announced. Most phones don't support the 4.0, but they are already planning on releasing 5.0, which will be called Jelly Bean ( since Google has a habit of naming all of its OS versions after sweets ).
That's about it for this phone. I honestly hope that it has helped you make an idea of how the Sony Xperia S will be and has made you sort of want it for yourself so you can see what it can do first hand. Keep a lookout for the release date since no news about the release is absolutely correct and no rumor is to be trusted, unless it has solid evidence to back it up. This has been the review / preview of the Sony Xperia S.
You can get this phone from Amazon.