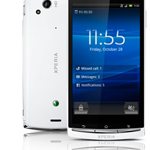 Sony Ericsson has really outdone itself with the whole Xperia series. They have created a masterpiece of the Xperia series now. It is both a masterpiece in looks and aspect and in its functionality.
It was announced in August and was expected to come out in September. Since it didn't come out this month though, it means that it will come out later this year and in close proximity to that date – probably in October.
Processor : 1.4 GHz Scorpion processor, Adreno 205 GPU, Qualcomm MSM8255T Snapdragon
RAM : 512 MB RAM
Android OS : 2.3.4 Gingerbread
Camera : 8 mp
Display : 480 x 854 pixels, 4.2 inches (~233 ppi pixel density)
Now onto the more complicated technicalities.
This is quite a large Smartphone having the following dimension specs : 125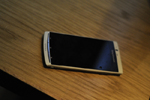 x 63 x 8.7 mm. It also weighs about 117 g.
The display is quite a peculiar one, in my opinion. But then again, I haven't seen that many. We are talking about an LED-backlit LCD capacitive touchscreen with 16 million colors. The screen resolution is 480 x 854 and the screen itself is  4.2 inches long. The pixel density is approximately 233 ppi.
The memory isn't actually that big. It has about 1 gb internal memory out of which only 320 mb are user-available. It also has 512 mb of RAM. Its internal memory can be upgraded since it has a card slot which accepts microSD cards of up to 32 gb. It also has an included 8 gb memory card upon purchase.
On the camera side, it lacks a secondary camera but the main one more than makes up for it. The main camera is an 8 mp camera capable of capturing images at resolutions such as 3264 x 2448 and film at 720p with a steady 30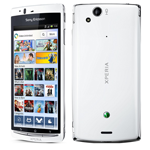 fps. The most impressive features of the camera is the autofocus and the LED flash. Some other features of the camera are : video calling, touch focus, geo-tagging, face and smile detection, 3D sweep panorama, image stabilization. What it has special is that the video camera has separate features such as : continuous autofocus, video light, video stabilizer.
The processor is a 1.4 ghz Scorpion processor that is running with an Adreno 205 GPU on a Qualcomm MSM8255T Snapdragon chipset. Now that is quite a reasonable powerhouse.
The Android OS version is 2.3.4. This isn't actually a big surprise since it was one of the first phones officially announced to have the 2.3.4 version of the Android OS.
All and all, this is the best Sony Ericsson has come up with, and I guess we should be thankful for that.
You can get this phone from Amazon.