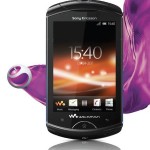 Here we have the Sony Ericsson WT18i smartphone. As all the Sony Ericssons, we can all agree that it looks great. No particular bells or whistles, but the pure simplicity of it all makes it seem that much more special.
It is simple, yet quite elegant. Now to be fair, this isn't quite a strong phone, but functional nonetheless.
Processor : 806 MHz processor, Marvell PXA 920 processor
RAM : Nope
Android OS : Android-based OS, OMS 2.5
Camera : 3.15 mp
Display : 320 x 480 pixels, 3.2 inches (~180 ppi pixel density)
The display is a TFT capacitive touchscreen with 16 million colors. The screen is 3.2 inches big and reaches a resolution of 320 x 480 pixels. That allows for a pixel density situated somewhere around 180 ppi. The screen is made of a scratch-resistant surface as are all the Sony Ericsson displays.
Onto the memory part. This phone has a memory of 150 MB. What baffles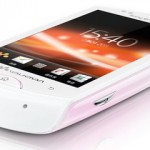 me is that this phone has no RAM whatsoever. In that case, my only guess is that the processor makes up for the deficiency. But one can only ask oneself, how good can a phone run without any RAM whatsoever ? We can only wait and see…
The camera is a 3.15 mp camera that can photograph at resolutions as high as 2048 x 1536 pixels. The only feature the camera has is the geo-tagging. The camera can record video as well. It can't go into HDs though. It can only record to a maximum of 480p and even in that case, the fps will be around 24. There's also a secondary camera, if you can believe that.
The processor is an 806 MHz processor, Marvell PXA 920 processor. I don't actually know how good it is but I can't say it's going to be as strong as some other phones we've seen are going to come out soon. Not in this lifetime, anyway.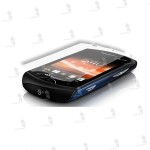 The OS isn't actually Android. So you might ask yourself : why is it here if it's not even an Android phone ? The OS is called OMS 2.5 and from what I gather, it's derived from the Android OS, so it can't be all that bad. Who knows, the phone might actually be good. Nobody can say for sure.
Until it comes out though, we can only look around and see what comes up from around the corner …