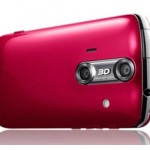 What we're dealing with here is a serious case of 3D Phone. We're gonna have to take a closer look.
Sharp does have a good reputation with TV sets and lately with 3D TVs. Good to see they are also expanding with 3D phones as well.
Time to get that closer look I mentioned earlier.
Processor : 1.4 GHz processor, Qualcomm Snapdragon chipset
RAM : 512 MB RAM
Android OS : 2.3 Gingerbread
Camera : dual 8 mp
Display : 540 x 960 pixels, 4.2 inches (~262 ppi pixel density)
The phone was announced in September, didn't come out yet, nobody knows when it will come out, not big surprise. WE CAME FOR 3D.
The phone is about 127 x 64 x 11.9 mm and weighs about 135 g. Something that small couldn't possibly be a good 3D creator, right ? WRONG !!!
It has a 3D LCD capacitive touchscreen with 16 million colors capable of screen resoultions of 540 x 960. The screen itself is 4.2 inches big and has a pixel density of approximately 262 ppi. This means that no 3D glasses are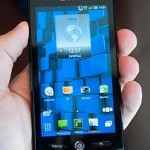 required.
The memory of this phone isn't actually something that extravagant. It has a storage space of 2 GB and 512 MB of RAM. It can also use a memory card, microSD to be more precise, of up to 32 GB. Not the biggest memory we've seen, but then again, it wasn't made to be a portable hard drive.
The camera is THE most impressive part of this phone. It is equipped with a dual 8 mp camera with autofocus, LED flash, geo-tagging and stereoscopic videos and images. It can photograph at high resolutions of up 3264 x 2448 pixels. We know for sure that it can also record video in HD. The full HD mode isn't in 3D as I don't believe any phone to date can actually do that.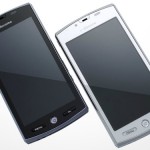 The 720p mode however, it can easily record three dimensional videos. Also has a secondary camera.
The processor is a 1.4 GHz single core processor. The phone also has a Qualcomm Snapdragon chipset. That is pretty powerful, but not enough to stand out of the crowd in the hardware section.
The Android OS version is 2.3 Gingerbread. Disappointing really, but that's not what this phone will be remembered for.
Some say the grass isn't always greener in 3D. It may be fuzzier and pop out of the screen at times, though. I can only say, try out the phone for yourself and develop your own opinion.