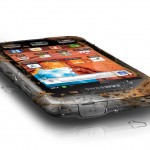 This is the product from Samsung that was given the most extreme advertising.
Now usually things that are too overly advertised usually turn up to be overpriced and not actually worth all of that time advertising it.
Let us hope this is not the case. Then again, I've yet to meet a Samsung to let me down.
Processor : 800 MHz Marvell MG2 processor
RAM : 512 MB RAM
Android OS : 2.3 Gingerbread
Camera : 3.2 mp
Display : 320 x 480 pixels, 3.65 inches (~158 ppi pixel density)
It was announced in August and expected in October. Being October, we can only wait and see if this phone will actually come out this month or year.
The phone is about 122 x 66 x 12 mm big and weighs about 116 g. That is good because most people don't actually like having their pockets all bulky due to the tech you are carrying. Gives off a weird vibe.
Moving on to the display. No detailed information about the display. We just know it is a capacitive screen with 16 million colors. The screen itself is 3.65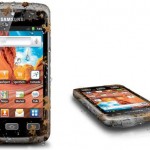 inches big and the resolution it can go to is 320 x 480. That implies that the pixel density is somewhere around 158 ppi.
Onto the memory part. We are looking at 150 MB of internal storage space, 512 MB of RAM and a MicroSD card slot that can take any microSD card of up to 32 GB.
The primary camera is a 3.2 mp one with LED flash and geo-tagging. It also has a secondary camera. The phone is capable of recording video and photographing at resolutions as high as 2048 x 1536 pixels.
The phone processor is a single core processor running at 800 MHz. No solid data on any chipset or GPU. Apparently the phone fails to impress on the
hardware side, but that's not actually a problem since not every smartphone has to be a powerhouse. It is acceptable as power and it won't probably be that expensive.
The Android OS version is 2.3 Gingerbread. Again, not altogether that impressive, but it will have to do.
I am glad for one Samsung has decided to make phones like this that make them look more down to earth. Not every phone has to be a technological monster that overpowers everything it touches.