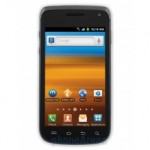 This is a lower-budget phone from Samsung, one not necessarily as strong as the phones I usually review, but definitely more affordable for the masses.
It's good to see that Samsung still releases phones that aren't all that high and mighty and have the human touch more closer to them.
This is a better version of the Exhibit I. One that is also capable of 4G.
Processor : 1 GHz Snapdragon processor
RAM : Nope
Android OS : 2.3 Gingerbread
Camera : 3.15 MP
Display : 480 x 800 pixels, 3.7 inches (~252 ppi pixel density)
This phone is still in the coming soon period of its life and is expected to come out somewhere in the same month it was announced in – October.
On the display note, this phone has a capacitive touchscreen with 16 million colors, no more information about the screen type. Applaudable the fact that it has 16 million colors. Also, the screen is 3.7 inches big and has a resolution of 480 x 800 pixels. It also has a pixel density of approximately 252 ppi. No other notable features of the screen.
Moving on to the memory. This phone has none. No internal storage space or RAM, or at least not enough sufficient data about it. The storage part isn't all that big of a problem since it can be upgraded via the microSD card which can go to up to 32 GB. The lack of RAM is concerning though, because it implies that it will be incapable of multitasking.
It also has a 3.15 MP camera that can photograph at resolutions as high as 2048 x 1536 pixels. Some of the few features of the camera include : LED flash and geo-tagging. The camera is also capable of recording video. This phone also has a secondary QVGA camera.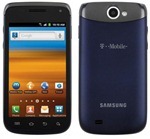 Moving on to the hardware part, this phone only has a 1 GHz Snapdragon processor. A pretty good processor, but considering there are so many BETTER ones out there, you can't reallycompare it to the strong ones. Sufficient for this phone, though.
On the software side, this phone has Android OS v2.3 Gingerbread. I've stated on too many occasions my thought about the NEW phones getting this older version of the Android OS. This phone, however, is an exception from the rule, since it is much weaker than the rest of the phones I usually review.
All and all, some people share the misconception of comparing this phone to the Galaxy SI. One should not do that …
You can get this phone from Amazon.