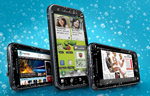 I actually haven't heard of too many good Motorola phones lately. Probably because it isn't actually that popular in my country so it kind of fell into the pools of obsolescence and it was forgotten by the masses. Well out of curiosity I got to search for some and was pleasantly surprised to find out it is still kicking and kicking hard, mind you.
This phone is a pretty decent one.
Processor : 1 GHz TI OMAP 3620 processor
RAM : 512 MB RAM
Android OS : 2.3 Gingerbread
Camera : 5 mp
Display : 480 x 854 pixels, 3.7 inches (~265 ppi pixel density)
Now getting down the technical bits.
The phone was announced in August 2011 and was expected to come out in September, but, since it did not, I can only assume more work is being put into it.
The phone in itself isn't actually that big. Its sizes are as follows: 107 x 59 x 13.4 mm and it weighs about 118 g.
The display is a TFT capacitive touchscreen with 16 million colors. The screen resolution is 480 x 854 and the screen in itself is a 3.7 inch one. This allows for a pixel density of approximately 265 ppi.
The phone memory is as follows : 1 GB of ROM memory, 512 MB RAM and 2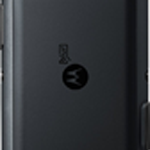 GB storage space. It also has a card slot and uses MicroSD cards of up to 32 GB.
The camera isn't that extravagant, being only a 5 mp one. It can only capture images at 2592 x 1944 resolutions and can't record in HD. It can record videos in other formats at a steady 30 fps though. It has autofocus and LED flash as the main features. The extra features consist of geo-tagging and image stabilization.
No huge tales to tell about the processor. It is a simple 1 GHz TI OMAP 3620 processor. No news about the chipset or GPU, which is kind of a disappointment, to be honest.
The Android OS version 2.3 Gingerbread. That isn't actually that impressive, being quite an old version since most up and coming SmartPhones already have 2.3.4 and 2.3.5.
The phone seems to be a pretty good one, but then again, not welcome in any tops.
You can get this phone from Amazon.