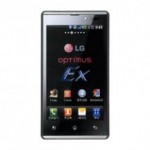 LG prides itself on their high quality merchandise. Now LG isn't actually my Smartphone of choice but I must admit it is a good one and it doesn't look all that bad either.
Quite the powerful little scamp and it isn't all that expensive or bad-looking, come to think of it. While some would say LG should better stick to TVs, I'd have to tell them they disagree.
Processor : Dual-core 1.2 GHz processor, Tegra 2 AP20H chipset
RAM : 1 GB RAM
Android OS : 2.3.4 Gingerbread
Camera : 5 mp
Display : 480 x 800 pixels, 4.0 inches (~233 ppi pixel density)
Now moving on to the more technical parts.
No news about when the phone is actually going to be out, or if it is out already. All I know is that it was announced in September 2011 and no real, solid information was given as to when it will actually be coming out.
The display is an IPS TFT capacitive touchscreen with 16 million colors. The screen size is 4.0 inches and the resolution is 480 x 800. Those two factors allow for a pixel density of approximately 233 ppi.
Moving on to the memory part, we're looking at 8 GB of storage and 1 GB of RAM. That is a lot of storage and RAM considering that there hasn't been an Android Phone so far to have more than 1 GB of RAM. If the storage space is too little for you, you have the microSD slot that can read cards of up to 32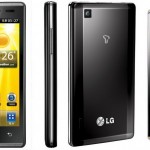 GB.
The camera is a 5 mp camera that can photograph at a resolution of 2592×1944 pixels and has autofocus. Another of the main attractions would be the geo-tagging. There is also a secondary camera around there somewhere, but I got nothing to say about it. The video mode is alright. It can record video at 1080p and 720p all the same. The main difference is that, when filming at 1080p, you may not get less than 24 fps. The limit for the 720p option is a bit bigger, reaching 30 fps.
The processor is a Dual-core 1.2 GHz processor that comes hand in hand with a Tegra 2 AP20H chipset. That little bundle of joy you just saw is quite the potent powerhouse.
The Android OS version is 2.3.4 and that's what makes it awesome. There have been so many phones out there that were announced and yet-to-be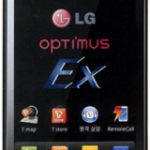 released that were coming out with the old 2.3 version that I kind of got sick of it. You may say I'm a bit too pretentious with these things, but as long as it exists, why not use it ?
That concludes this talk about the LG Optimus EX SU880. In conclusion, LG has done great things with the phones it has created and so will it do with this one.