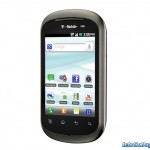 LG has only released fine merchandise in the latest periods of time, and they shouldn't stop doing that. A fine example of the good quality stuff they release is this phone. The LG DoublePlay. This smartphone has a unique feature that I haven't seen on any other smartphone.
Although this isn't actually an Optimus, as the rest of highly powerful LG products.  I'm saying this because we have all gotten used to the Optimus series being the one and only highly powerful smartphone provider from LG.
Processor : 1GHz processor
RAM : Nope
Android OS : 2.3 Gingerbread
Camera : 5 MP
Display : 320 x 480 pixels, 3.5 inches (~165 ppi pixel density)
Not that much solid data on this smartphone. It was announced in October 2011 and expected to come out in the same month. Usually I don't get too hyped up about EXPECTATIONS so … This phone has a QWERTY keyboard and a secondary display. While the main display is a 3.5 inch big capacitive touchscreen with 16 million colors that reaches a resolution of 320 x 480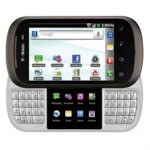 and a pixel density of approximately 165 ppi, the secondary screen is only 2 inches big and all we know about it is that it's a capacitive one.
On the memory part, this phone doesn't have enough information about the internal storage space or the RAM memory. We can assume it lacks them, but the phone in itself is too awesome to care about those minor details. But we care, because we ask ourselves the question : How smooth can it run ? Only time will tell. The internal storage space isn't all that important since the memory of the phone can be bolstered via the memory card slot, which accepts microSD cards of up to 32 GB.
On the camera note, this phone has a 5 MP camera that can easily capture images at a resolution as high as 2592 х 1944 pixels. Some of the many features of the camera are autofocus, LED flash and Geo-tagging. As opposed to many other 5 MP cameras I have encountered, this ones video recorder is strong enough to record in 720p. That's quite an impressive feat for most 5 MP cameras since most of them have buggy video recorders.
On the hardware side, no solid info either. We only know that this phone has a 1 GHz processor, and that's about it. Don't you hate when not enough information is leaked ? Oh well, live and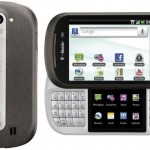 let live.
Moving on to the Android OS, this phone is scheduled to have a 2.3 Gingerbread installed on it. Kind of disappointing really, since most of the other NEW phones come out with 2.3.4 and 2.3.5. Now I'm not being judgemental, but there are already so many phones out there that came out with that version, that it's kind of become a habit to me.
All and all, a pretty awesome phone. Good buy. You can get this phone from Amazon.