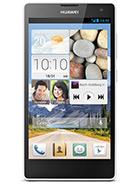 Today I'll be showing you the Huawei Ascend G740, a phone also known under the name of Orange Yumo. This is actually a phone I can really relate to even more than the rest that I review, as there is actually an Orange provider in my country ( many of the people outside of Europe won't really know about it, but then again many Europeans won't know about the other network providers as well ).
This is the kind of phone that will surely satisfy a few people as it offers a bit of everything. Of course, the disadvantage with this is the following: when you try and branch out in order to satisfy as many people as possible, you end up spreading yourself a bit thin and aren't able to properly cover either of the important things. Still, let's be optimistic and appreciate what we have.
SUMMARY
Firstly, the Huawei Ascend G740 or Orange Yumo or whatever you like to call it ( I'll go by the Huawei nomenclature as I'm not a huge fan of Orange, despite being one of the few local providers of my country ) is a phone that is not without its disadvantages, but it has its fair share of advantages to make up for it. I mentioned in the past the way I use to calculate whether a phone is good or not. Well, in the case of the Huawei Ascend G740, you won't be making out like a bandit from this whole ordeal, instead you'll just be getting what you paid for and not a penny more ( which isn't necessarily a good thing – it's always good for YOU, as a consumer, to rip off the system as much as possible and get MORE than you paid for, but that may be just a poor state of mind talking ). Unfortunately, I've searched as long as I could to find an estimate for the price of this device. Since I've found nothing, I can only hope it won't cost more than 300 dollars ( 350 AT MOST ), since, and I'm being as sincere as I can here, I honestly don't think it's worth more than that.
GENERAL
Network-wise, the Huawei Ascend G740 can use just about any kind of GSM network ( for both 2G and 3G ) and it has 4G LTE as well. This phone is quite new, having been released this month ( November ) and it was announced a bit earlier, in October.
BODY
This device is pretty large. While it is equipped with a 5.0 inches screen, there isn't any wasted space on the device. Thus, the specifications of it are as follows: 139.5 x 71.5 x 9.3 mm ( or circa 5.49 x 2.81 x 0.37 in ) and weight-wise, this phone has roughly 150 g ( or around 5.29 oz ).
DISPLAY
The display of this phone is quite something. Unfortunately, it's not that top-grade 5.0 inch screen that can use 1080p resolutions, but at the very least it can use 720 x 1280 pixels resolutions. The pixel density of this screen is also almost perfect, with circa 294 pixels per inch.
SOUND
The Huawei Ascend G740, unfortunately, does't have any audio enhancements whatsoever as far as sound is concerned. It's not like that's a bad thing, but having these enhancements there never hurts.
MEMORY
The memory of this phone is pretty good, but again, not without its slight limitations. The biggest letdown here is by far the RAM of the device. This phone only has 1 GB of RAM, and that's frankly quite disappointing. The storage, however, isn't all that disappointing. You can find 8 GB of space on this device, and if that's not enough, know that the Huawei Ascend G740 also has a Micro-SD card slot that can use any card of up to 32 GB.
DATA CONNECTION
The Huawei Ascend G740 has both GPRS and EDGE on it, and a Bluetooth v4.0 with A2DP and EDR on it. The Speed of the internet on this phone is quite exceptional, both the LTE one and the normal one. The Wi-Fi of this phone is quite good as well: 802.11 b/g/n with Wi-Fi Hotspot support. The USB port of this device is in MicroUSB v2.0 format with not support for MHL or SlimPort or any of those.
CAMERA
The camera of the Huawei Ascend G740 is a pretty strong one, but it ends up severely lacking in the features department. You can find two cameras on this device: a main 8 MP one that can record video in 1080p full HD at 30 frames per second and a secondary frontal 1 MP one. The only features of this device are: autofocus, LED flash and geo-tagging.
BATTERY LIFE
The battery of this phone is a pretty strong one, but nobody has yet to prove how much this battery can keep the phone powered. Thankfully, at the very least, this Li-Ion 2400 mAh battery is not the kind that cannot be removed.
HARDWARE
The hardware of this device is decent enough, but as fates would have it, not all the components of the Huawei Ascend G740 are worth mentioning. For instance, the only note-able hardware components of this phone are: a Qualcomm MSM8930 Snapdragon 400 chipset and a Dual-Core 1.2 GHz processor. All and all, the hardware is pretty good, but I doubt it will be good enough in the future, with the system demand of new apps and games nowadays on the rise and all.
SOFTWARE
The software version of this device is quite disappointing. It's not that Android OS v4.1.2 Jelly Bean is a bad version, but seeing this version STILL put into newer phones when everybody is gathering to get v4.4 KitKat is disheartening, to say the least.
FEATURES
There are a few features to be found on the Huawei Ascend G740, but they're not all that numerous. I'll tell you which those are, nonetheless: you can find a couple of sensors ( accelerometer, proximity and compass ), HTML5 for the browser and a GPS with full A-GPS support. This phone is available in two colors: Black and White, but no matter what color you choose, you'll find some of both on either one.
Here's a brief list of what this phone can do:
Active noise cancellation with dedicated mic
SNS integration
MP3/WAV/eAAC+/FLAC player
MP4/WMV/H.263/H.264 player
Organizer
Document viewer
Photo viewer/editor
Voice memo/dial
Predictive text input
This concludes our little review of the Huawei Ascend G740. I tried touching the most important parts here and talking about everything as briefly as I could, without going into too many technical or boring details. I do hope it has proven somewhat enlightening to you all and that at the very least it offered you a bit of extra info about the device.
.