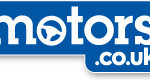 Since the launch of the Motors website in 2007, which offers an easy to use database of new and second hand cars for the whole of the UK, the site has become something of an internet-era phenomenon. This has been achieved by offering a simple – but much needed – service by removing much of the tiresome and time-consuming legwork which used to be involved when it came to finding the car that you need. Now the latest stage in the development of Motors is the app that the company has launched for download to mobile devices – but how do you actually use this app?
Well the answer is that you essentially use it in much the same way as you would the actual www.motors.co.uk website. The app is not so much intended to provide a different service from the main site, but rather to make the process of looking for a car even easier and more convenient by allowing you to do so from any location with your mobile phone. There have been several versions of the Motors app since it was first launched, which suggests that it has been a hit, with version 3.2 of the app letting you search the whole of the UK-wide Motors new and used car database from your phone simply by typing in some basic search criteria.
The search boxes provided by the app are easy to use and understand, asking you to input information like the model and make of car you want, your price range, your postcode and the distance you are able to travel to secure the car that you are looking for. Providing this information will ensure that you do not waste time by locating suitable cars in locations too far from where you are – or a suitable car that is outside of your price range. The app offers you a choice of 160,000-plus cars on the Motors database to choose from so finding one that meets your needs should not be a problem.