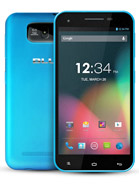 Today we're going to be taking a look at the BLU Studio 5.5, a phone that's "interesting", to say the least. It may be a tad improper to call it PHONE as it's more or less a Phoneblet or Phablet or whatever you like to call the hybrid between phone and tablet. There are many good phones in the BLU Studio series, and as the name would suggest, this device has a 5.5 inch screen.
First off, the BLU Studio 5.5 is the kind of phone that's available in two versions: one with a single SIM card ( known as the D600 ) and one with Dual-SIM ( this one is known as the D610 ). Personally, I'd choose the single SIM one as I am the kind of person that doesn't require more than one SIM to conduct my business. The device is pretty good and comes for a great value. While it may not be officially out EVERYWHERE, you can still get it from wherever you are – the only catch is you'll probably be paying the delivery fee as well ( which couldn't be that big considering I've seen some people get their hands on this phone for a maximum of 200 dollars ).
SUMMARY
When making summaries about certain devices, I usually base my opinion on how much they offer for the value you pay for it. Now the BLU Studio 5.5 is one of those rare phones that offers a lot of bang for your buck. Actually, to clarify: I DARE you to find a better phone / tablet hybrid than this one for the same price. While the phone can't compare to other phablets out there like the Galaxy Note or something, it still is a good device. Also, with the money you pay for a Note, you could buy 2 of these and still have cash to spare. Taking into consideration the fact that this phone also has the availability of Dual-SIM, I'd say that's a pretty big plus.
GENERAL
The networks is uses are the standard type of 2G and 3G. What's interesting to note is that it also has 4G ( even though the official specs won't say it ) – not the LTE kind – but 4G nonetheless. The type of SIM card on this device is Mini-SIM. As for the Dual-SIM model, it functions in Dual Stand-By mode. As of yet, it isn't available world-wide for purchase, not from providers anyway. You can still get it from other websites at the cost of enduring the delivery price.
BODY
As far as the dimensions of this phone go, it's sort of enough to say that it's a pretty massive phone. Not that it has parts that waste space, but a 5.5 inch screen phone is usually quite large. The precise dimensions of the BLU Studio 5.5 are as following: 157 x 79.5 x 9.5 mm ( or 6.18 x 3.13 x 0.37 in ). It also weighs circa 184 g ( or 6.49 oz ).
DISPLAY
The screen isn't one of the brightest parts of this device. The resolution of this device and the pixel density will certainly make it feel less smooth than other phones. The resolution is at a mere 480 x 854 pixels ( with most phone this large having regular 1080p resolutions ) and the pixel density is at approximately 178 pixels per inch. Now I'd like to say this is a fine screen, but truth be told the difference between the BLU Studio 5.5 and other top ranking phablets will be felt here. It's logical that certain cuts had to be taken to ensure the price remains small, but it may not have been the best idea to cut them from the Display.
SOUND
As far as audio is concerned, there's not much that can be said here. It lacks any sound enhancements whatsoever. There are some people saying that the loudspeaker is sort of buzzing at louder volumes, but that just may be an isolated case, and not a general truth. Further testing is in order ( so we'll leave it at a MAYBE ).
MEMORY
As far as the memory is concerned, it has just about the same configuration as other low-priced phones. It has an internal storage space of 4 GB, which can be increased via the Micro SD card ( and that one can take any card of up to 32 GB ). As far as RAM goes, the BLU Studio 5.5 has about 1 GB. Sure, in retrospect it seems little, but users report that it doesn't lag, but it couldn't hurt to have at least 512 MB more RAM on it.
DATA CONNECTION
As far connectivity goes, this phone is pretty good. It is equipped with both GPRS and EDGE, and on top of that it fetches above average internet speeds. The WLAN of this device is Wi-Fi 802.11 b/g/n with Wi-Fi Direct and Wi-Fi hotspot. The BLU Studio 5.5 also has Bluetooth v4.0 on it and a MicroUSB v2.0 port ( but not the kind with MHL ).
CAMERA
The camera of the BLU Studio 5.5 is really exquisite. There are two, really: a main 5 MP one and a secondary frontal VGA one ( but I'll be referring to the main one here ). The main camera, despite being a 5MP one, can record in 720p HD at 30 frames per second AND is also loaded with all sorts of features, features such as: autofocus, LED flash, geo-tagging, touch focus, face detection, panorama, HDR and image stabilization.
BATTERY LIFE
The battery of this device is an interesting Li-Ion 2250 mAh battery ( not the non-remove-able kind ). This battery can sustain this phone for allegedly: 960 hours stand-by ( in 2G ) and 820 hours stand-by ( in 3G ) and for up to 26 hours talk-time ( in 2G ) and 14 hours ( in 3G ).
HARDWARE
The hardware of this device isn't exceptionally GREAT, but it is quite powerful enough to handle all apps out there and the majority of games. Not all hardware components are known or note-able, but the ones that are known are strong enough: we're talking about an MTK MT6589M chipset and a Quad-Core 1.2 GHz Cortex-A7 CPU. All and all, I urge you to try this
SOFTWARE
The Android OS of this phone is a pretty good version ( almost the newest version, actually ). The version present on this phone is v4.2 Jelly Bean. Could a newer version be better? Of course, but this one is sufficient as well. It provides a lot of stability and a ton of features.
FEAUTRES
This phone isn't one with so many features, but it still has a bit of everything. The only few sensors of this device are: Accelerometer and Proximity. Some of the features of this phone are: HTML5 for the browser, FM Radio, GPS with A-GPS support and Java through Java MIDP emulation. The BLU Studio 5.5 is also available in the following colors: Blue, Pink, Grey, White and Yellow.
Here's a brief list of what this phone is capable of:
MP4/WMV/H.264/H.263 player
MP3/WAV/WMA/AAC player
Organizer
Image/video editor
Google Search, Maps, Gmail, YouTube, Calendar, Google Talk
Voice memo
Predictive text input
This concludes our little review or preview of the BLU Studio 5.5. Hope it has helped you better understand this phone or phablet or phoneblet or whatever you want to call it and it has at least offered you the tiniest bit of extra information.