The number of mobile apps has exploded with the rise of smartphones, with millions of apps that help users pass the time with games or videos, chat with friends on social networks, edit photos, remember to pick up milk on the way home, and more. Seemingly, just about anything you can think of, you can do with an app.
With so many bases already covered, is the app market now a been-there, done-that phenomenon of yesteryear? Is it even possible to conceive of an app concept that hasn't already been done at least dozens of times? To get a clearer picture of the opportunities that still exist in the mobile world (and the upcoming game-changing apps for users), I did some digging and came up with a list of a few innovative, up-and-coming apps that just might change how you think about mobile apps.
A Look at the App Landscape
As of June 2016, Android users are able to choose from 2.2 million apps in the Google Play Store, while iPhone users have nearly as many choices with 2 million apps in the iTunes App Store, according to data reported by Statista.
In the iTunes App Store, Games is the most popular app category by a large margin, followed by Business, Education, Lifestyle and Entertainment. In the Google Play Store, the data reveals a different picture with Education topping the list of the most popular app categories, followed by Lifestyle, Entertainment and Business.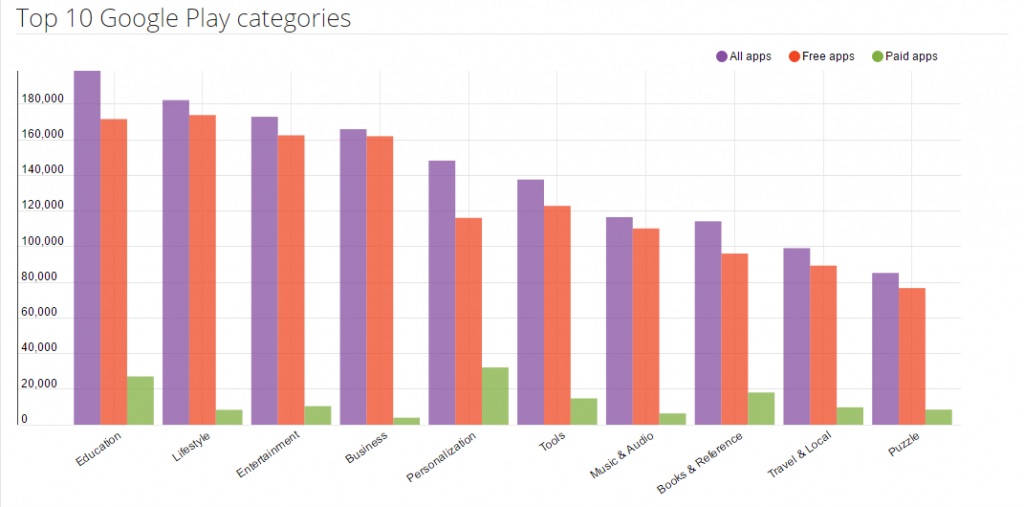 Graph via AppBrain
With millions of apps available, and hundreds of thousands of apps across the most popular categories, some may say that the business of building mobile apps – and actually earning money from them – is dead. Obviously, apps in the most popular categories stand to get the most exposure, but competing in these categories means having to surpass the well-established apps and a couple hundred thousand others to land in the "top apps" or "most downloaded" lists by any stretch.
But seemingly, mobile users aren't yet bored with apps: "Users spend 90% of their time using apps rather than on the mobile web, so it's not like users are shunning apps," says Katie Lynch, blogger at Watchdog Reviews. "On the contrary, apps aren't going anywhere anytime soon, though the plethora of options available in app marketplaces certainly make it a larger challenge for developers to do something that hasn't been done before. That's why we're seeing a lot of apps that make use of artificial intelligence (AI), push notifications, and more sophisticated functionality that goes beyond the typical mobile app." The key, it seems, is thinking outside the limits of the traditional mobile application.
Game-Changing Apps You Won't Want to Miss
Today, mobile apps can help you sleep better, feel more refreshed when you wake up, access workouts customized just for you to get fit fast, eat healthier, stay on task (and scold you when you don't), beat stress, or even waste a few hours on mindless-yet-addicting games. Here's a look at a few apps that are taking it to the next level.
Tribe
A video messaging app that goes beyond the ever-popular Snapchat, Tribe enables friends, family, and co-workers to stay in the loop with video messaging. Send 15-second video messages to individuals or group. It's so easy to operate you can create and send messages with a single hand. (iOS, Android)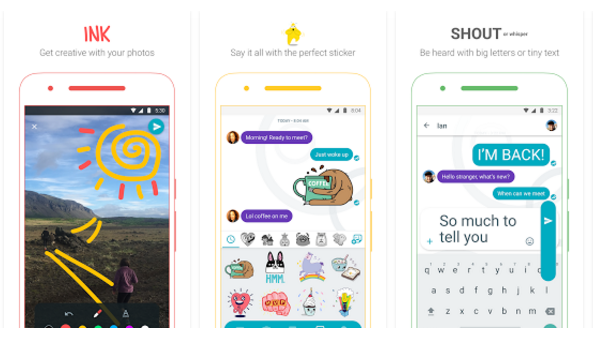 Screenshot via Google Play
Google Allo
Along the same lines, Google Allo is yet another app aiming to transform messaging. A "smart" messaging app, Allo integrates the Google Assistant, preview edition to suggest responses based on your usual style – meaning you can often reply with a single tap. And that's just the tip of the iceburg; Allo is loaded with stickers, emojis, doodling capabilities, and more to make messaging fun again. (iOS, Android)
Lemonade
While it's currently limited to renters and homeowners in New York state, Lemonade plans to roll out additional states in the future. In a nutshell, the company behind Lemonade built a new model for peer-to-peer insurance (renter's and homeowner's) to cut out the profit-hungry middleman – insurance companies. Peer-to-peer is a growing phenomenon with origins back in the P2P file-sharing piracy trend back in the 2000s. You can bet we'll be seeing some P2P platforms tapping into other markets in the near future. (iOS, Android)
Addicaid
Mobile apps that educate and provide ways to organize your personal health information have been around for a while now, but there are some aspects of health that just aren't as easy to manage from a mobile device. Addicaid is aiming to change that by combining technology, social support, and behavioral science to help users manage addiction and recovery. Of course, an app alone is never sufficient to treat addiction, but Addicaid puts valuable tools at its users' fingertips for locating meetings (and checking in to prove attendance), connecting with the support community, tracking progress, and more. (iOS, Android)
YOU
Personal development. If you're thinking, "Been there; done that," you might want to take a look at YOU, an app that helps users become better versions of themselves through micro-actions. If you, like many people, set lofty goals, download the latest personal development app, and then end up doing nothing because it's too overwhelming to climb that mountain, YOU helps you take small steps each day that over time add up to big results. The bite-sized chunks philosophy certainly isn't new, but most goal-setting and tracking apps don't take care of breaking it down for you. (iOS, Android)
ChalkStory
Have you ever tried to explain something to someone over the phone and desperately needed a visual tool to illustrate your points? While there are many screen-sharing and conferencing apps, ChalkStory makes visual messaging simple by recording animated videos up to 90 seconds in length while you sketch. (iOS, Android)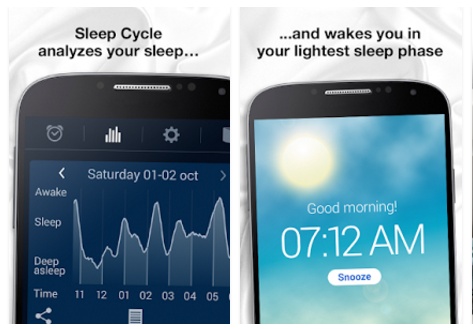 Sleep Cycle
Thought you needed a fitness tracker to track the quantity and quality of your sleep? Not so with the Sleep Cycle app, which, when placed strategically in bed with you at night, monitors the sleep stage you're in and wakes you up gently within half an hour of your desired wake-up time. The idea is that, by waking you up when you're in a lighter sleep cycle, you'll feel more refreshed and less groggy when it's time to drag yourself out of bed. (iOS, Android)
While other emerging technologies like chatbots are gaining ground, they're not likely to replace mobile apps anytime soon. With apps here to stay for the foreseeable future, the million-dollar question is just how much innovation we'll see from developers.