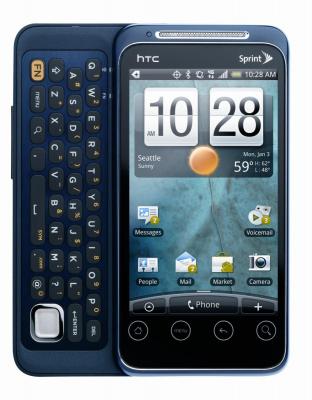 Quadrant has been the most popular benchmark tool for quite a while now, even though it's been obvious for a while that it's a flawed benchmark tool that tended to give higher score to Snapdragon chips, and lower to others. I think this has been very detrimental to many people who believed, for example, that the Adreno 205 GPU in Snapdragon 2nd gen, is about as good as PowerVR SGX 540, which of course was not true, and many people were fooled by this benchmark tool.
I didn't believe for a second that Adreno 205 was as good as the PowerVR SGX 540, even though it should've been, because Adreno 205 showed up in products months later after the SGX GPU in Galaxy S. I've noticed from the beginning (Adreno 200) that the Adreno GPU's tend to sound very good on paper, but perform very poorly in real world use. The Adreno 200 had 22 mil polygons/s while the PowerVR SGX 535 in iPhone 3GS only had 7 mil polygons/s, and yet not even one single game on a Adreno 200 based phone looked better than games on iPhone 3GS.
Sure, software optimization might have something to do with it. Perhaps the game developers were a little more careless when porting their games to Android from iPhone, but Adreno 200 is supposed to be 3x better than the GPU in iPhone 3GS, so I don't think that's a good enough excuse. So when Qualcomm said that Adreno 205 will have an impressive 80 million polygons/s graphics performance, while the PowerVR SGX 540 in Galaxy S had 90 million p/s, I knew that the Adreno can't be just 10% weaker than the SGX GPU, but in fact much weaker.
Real world use has proved it since then, with latest games like Dungeon Defenders running stuttery on a G2 or myTouch 4G, but running very smoothly on a Galaxy S model.
And now it seems that we have a much more accurate benchmark tool from SmartphoneBenchmarks.com, called SmartBench 2010 (it's free in the Market), that shows us the Adreno 205 is actually twice as weak as a PowerVR SGX 540. If I were you, I wouldn't put much trust in Qualcomm's claims about Adreno 3.xx series. I for one, won't buy another HTC phone again until they start giving more alternative to its customers by using other chips than Qualcomm's.
And now, check out the benchmark video between the Evo Shift 4G and Epic 4G: