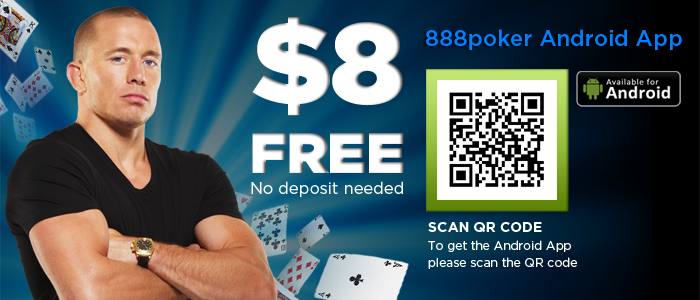 Poker is very popular these days. More and more people are playing online poker from their computers. Today, with the growth of smartphone market, playing online poker on the computer is just not enough. Recently it was announced that in the first quarter of 2013, more tablets and smartphones were sold than laptops and desktop computers. We can say that in few years, most of us will own a smartphone or a tablet.
There is a great demand for poker android applications. Recently I have played 888 poker android app and it seems one of the best poker android applications. I had more fun even when playing on computer. Usually, when I am on the computer, I can easily find something else to do. But I have my android smartphone whenever I am and right now I can play poker when waiting for the bus, when waiting for a meeting or even when I go out with my friends and I get bored.
To play 888 poker on your Android, you have to install the application first. Since the application is not on Play Store, you will have to enable installing applications from other sources. To do this, you have to go to your android settings, then click on "Security", scroll down to "Device administration" and check the "Unknown sources" box. Then you can download the application from the following link: poker.com/androidapp  . After the .apk file is downloaded, run it and the program will be installed.  After the application is installed you can use your 888 poker account to log-in or you can create a new one. With the same username and password you can also play from your computer or from any other device you own.
Now, you can enjoy a great texas holdem poker game right from your Android phone. The interface is great and easy to use. Here are some screenshots from the application: