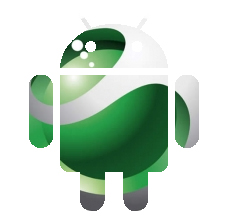 SE may not be doing so well overall right now, but it's Android part of business is on the rise, with 60% of the phone sales being comprised of Android smartphones.
In Q1 this year they didn't have many Android phones to sell, and the Xperia X10 and X8 were still very old devices, but even so it seems most of their phone business was related to Android. They have 3 phones that have just launched recently, so I'm sure Q2 will turn out to be a lot better. Still, SE is still "not there" yet. They have understood that they need to have the latest Android version on their new phones, but I don't think they've realize how important having the latest tech is, too.
If SE wants to compete with Motorola, HTC and Samsung (and even LG lately), they're going to have to work a lot harder to ship devices with dual core chips when they are coming out from everyone else, too, and also they need to put more focus on design as well. I wouldn't say their phones design is bad, because it's ok usually, but it's not really competitive with phones from 2010 and 2011. They need to make them a lot thinner, and from more higher quality materials.
I still think SE needs at least one more year before they can truly compete with the "big 3", but I think they can get there. In 2012 we might have 5 companies that make great Android phones: HTC, Motorola, Samsung, LG and SE.
Via Phandroid