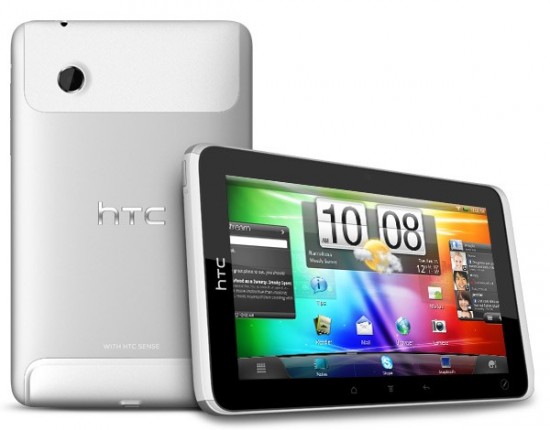 This year's MWC shows that HTC is not the innovative company it was last year. From their desire churn out devices faster and to keep them "customized" with their own skin, HTC is not only coming up with designs that look almost identical, but they also come up with tablets that don't have Honeycomb, and not even a dual-core chip, because they refuse to use anything but Qualcomm chips.
First, let's talk about their phone designs. HTC has made some beautiful designs last year, well built with aluminum bodies, but lately they are mostly rehashing old their designs. It looks like they've become complacent, or they simply want to decrease the time to market of their devices, so they ship as many as possible in the shortest time possible.
Second, their tablet Flyer, fails to impress. It doesn't have Honeycomb, the tablet optimized version of Android made by Google, that many people like. Instead, it has Android 2.4 with Sense skin on it, which they say is optimized for tablets, but it doesn't look to be much different from their phone version of the skin. Their reasoning for not using Honeycomb, is that they didn't have time to put their Sense skin on top of Honeycomb.
Well, here's a crazy idea: how about you don't try to skin Android in the first place, and give people what they want? Perhaps, it was ok to do it in the beginning when Android didn't look that great, but now Android is quite beautiful on tablets, so besides their own sense of pride, I see no reason why they wouldn't use the stock version of Android. After all, they seem more than happy to follow Microsoft's strict UI guidelines for WP7.
Third, it doesn't have a dual core chip. The only available dual core chip right now is Tegra 2, and the dual core Qualcomm chip won't appear on the market until May at the earliest, this year. So why not use Tegra 2? I've argued before that HTC is heaving a relationship so tight with Qualcomm, that it's becoming unhealthy to them. Because they refuse to use Tegra 2 chips, they are remaining behind everyone else who is ok with the idea, and they are the last to ship dual core devices. I can only assume it's going to happen the same once the quad core Tegra 3 chips are out by the end of the year, and they'll prefer to use the dual core 1.5 Ghz chips from Qualcomm once again.
HTC needs to remain focused on innovation, and deliver phones with the best tech available in them at the time they're coming out, not with what's most convenient to them.