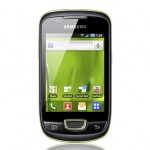 Most of the phones I've written about were UP & COMING phones, some not even released yet.
Starting now, I shall post about phones that are already out.
Back on the topic, the Galaxy Mini. This phone isn't all that strong, but it's quite a good one nonetheless. I know, since I actually own one of these. It runs quite smooth with most things, it can be upgraded to the latest firmware and can also run almost everything.
Processor : 600 MHz ARMv6 processor; Adreno 200 GPU; Qualcomm MSM7227 chipset
RAM : 384 MB RAM
Android OS : 2.2 Froyo, update-able to 2.3 Gingerbread
Camera : 3.15 mp
Display : 240 x 320 pixels, 3.14 inches (~127 ppi pixel density)
The phone is about ye big : 110.4 x 60.8 x 12.1 mm and weighs about this much : 105 g.
The phone isn't actually that big, that's why it is called Galaxy MINI. It was announced in January 2011 and released one month later.
The phone has a TFT capacitive touchscreen with 256K colors. That is quite a disadvantage, although not really noticeable unless you are planing to use it for HD stuff. The screen resolution is 240 x 320 pixels and the screen itself is 3.14 inches big. That allows for a pixel density of 127 ppi.
The memory isn't all that big to begin with. The phone has an internal storage space of 160 MB and the RAM is somewhere around 384 MB. The phone also has a microSD card slot that can use any microSD card of up to 32 GB.
The camera is a 3.15 mp camera that can photograph at resolutions as high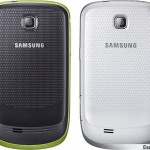 as 2048 x 1536. It can also record video in QVGA quality at a steady 15 fps. The only feature of the camera is geo-tagging. The camera in itself isn't allthat strong.
On the hardware side, this phone a 600 MHz ARMv6 processor, an Adreno 200 GPU and a Qualcomm MSM7227 chipset. Not altogether such a powerful build, but still well above other phones that have nothing but a processor. The GPU and the chipset really make a difference when attempting to multitask.
The Android OS version is 2.2 Froyo. Threat not, for that is only the Android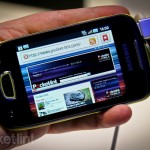 OS version the phone is equipped with upon purchase. It can be updated to 2.3 Gingerbread easily and without actually voiding the warranty, as you do with other phones if you attempt to do that. If I have gotten you confused, let me clarify, some phones can't actually be updated in the traditional way to that OS version, so people have went far and beyond to bring back pirated softwares that allow the phone to go beyond its restrictions. That procedure can and will void your warranty, and, if you fail in doing so, your phone might start malfunctioning.
All and all, this phone isn't among the strongest ones, far be it from that. It is, however, quite affordable and quite a good phone too. It hasn't let me down since I got it …