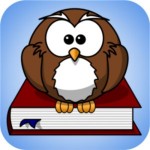 Today we'll be reviewing this wonderful little game for little kids. If you want to teach your little one some basic stuff this app is for you. Just think on how much money you have to pay for a PC game that offers roughly half the things this game offers. At least in my country, a game / book that offers all of these things is quite the triple of the price of 2 dollars that the producer of this app is asking for.
Also, judging from the good feedback it has received from the generals public, I'd say that this app was a pretty big hit. If it wasn't big, it was still a success and that's something anyone can appreciate. Plus, your young one will most definitely get a few hours of entertainment out of this little app.
FEATURES :
This application features 9 educational and fun games for your child to choose from
This game features helpful voice narration to aid you in learning letters and words
It also has colorful pictures and animations
It provides you with hours of fun for your kids
DESCRIPTION :
This app includes a few educational games that will keep your preschool or kindergarten age kids entertained while they are actually learning. While it may be a sad fact, books are rarely popular among the younger ones and they tend to learn quite a lot from games. Why not get with the times and help them learn with this nifty little Android game.
As I already said, this game has helpful voice narrating, colorful graphics and great sound effects that will help your children to learn letter, spelling, math and so much more.
This game includes 9 fun mini-games which are as following : Shapes and Colors, Letters, Counting, Memory, Alphabet, Addition, Subtraction, Puzzles and Spelling. All and all, it will give your child something to do for a few hours. As far as I've seen, it works wonders on kids of up to 4 years old.
You can get this nice little game from Amazon.