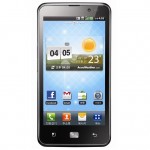 From my personal experience with the LG Optimus series, I can vouch they are pretty damn good and can survive a lot. Now I don't mean "survive" as in literally survive something, but as in : they're built to last.
Heck the apocalypse might come tomorrow, and a nuke might fall down right in front of you and turn you to ashes. The interesting part would be if you phone still worked after all that. Too much fantasizing ? Yeah … let's get down to the article.
Processor : 1.5 GHz Scorpion dual-core processor, Adreno 220 GPU, Qualcomm Snapdragon chipset
RAM : 1 GB RAM
Android OS : 2.3 Gingerbread
Camera : 8 mp
Display : 720 x 1280 pixels, 4.5 inches (~326 ppi pixel density)
Just by looking at the short version of the specs you can tell that this phone is going to be a phenomenon. It has a whole lot of power stored into a helluva small body.
It was announced in October 2011 and there isn't any real, solid data as to when the phone will be coming out, but judging by the specs, it's gonna totally be worth the wait.
The display is an HD-IPS LCD capacitive touchscreen with 16 million colors. The screen resolution is 720 x 1280 pixels. The screen itself is 4.5 inches big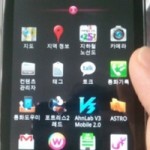 and the approximate pixel density is about 326 ppi. That is a whole lot.
The memory is something you don't see everyday. The phone has a storage space of 4 GB and 1 GB of RAM. All that RAM allow for the greatest of performance. The memory can also be upgraded via the memory card because it can use microSD cards of up to 32 GB.
The camera is an 8 MP camera that can photograph at resolutions as high as 3264 x 2448 pixels. Some of the main features of the camera include autofocus and the LED flash. There is also a secondary camera around there somewhere of 1.3 MP. Some of the other features of the camera include geo-tagging and face and smile detection. We know it can record video however we don't know if it can do it in HD or not.
Moving on to the hardware part. I've said it before and I'll probably say it again by the end of this. This phone is built solid as an oak ( providing the oak is some sort of super technologically advance device ). We're talking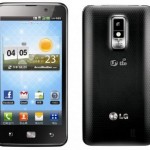 about a 1.5 GHz Scorpion dual-core processor. Put that together with Adreno 220 GPU and the Qualcomm Snapdragon chipset and you got yourself a little monster of modern science. But this monster won't be chasing villagers, instead, people will be chasing IT.
Probably the only downfall of this phone is the Android OS version. I was extremely disappointed to see all that power and everything it has and then see it only comes with Android 2.3. Still, I guess it'll have to do.
No doubt that this phone probably won't be a cheap one, but then again, if I had such a powerful phone, I wouldn't sell it cheap either.