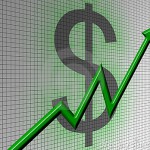 Now I'm not sure how much of this will actually happen, as they are mere predictions and predictions come with some degree of relativity. However, judging from the products Lenovo is starting to release ( even the laptop from which I am writing this is a Lenovo ), I can honestly see that happening.
While Samsung did indeed manage to snag the top dog in sales position ( in smartphones, at least ) in China, Gartner is predicting that it will soon lose previously mentioned position to Lenovo. As of Q3, Samsung held around 16.7% of the market while Lenovo was close behind with 14.8% ( the Canalys reports slightly differ as they say that Samsung had 14% and Lenovo 13%, but it's still a small difference between them ).
Now Lenovo hasn't been a slow learner, or better yet, a slow grower ( if that is even a word ) in this little ordeal. During the same period, but an year ago, Lenovo held a mere 1.7% of the market. Gartner says "The brand is positioned at the mid-to-lower end which will drive much of its future growth, and this is where global brands are less competitive". That is actually quite true. I myself have heard this expression in use many times: "We're second best, we try harder". Plus, the really BIG manufacturers tend to only concentrate on one thing: releasing higher-up devices which are stronger in nature, but also more expensive and not meant for your Average Joe.
Gartner, the analyst company, believes that the established PC maker ( Lenovo ) is the only brand that is capable of competing with global brands in the local Chinese Market ( although, according to Canalys, the other 3 companies in the Top 5 smartphoe maker list are Chinese ). Also, there is no point in even mentioning Apple in this whole top, as they have no chance of overtaking the market there, with their mere 6.9% share in Q3.