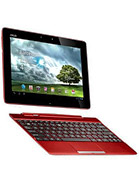 Today we'll be reviewing the ASUS Transformer Pad 300. This tablet is one of those rare devices that can transform, as its name suggests, into another device. The ASUS Transformer series is a very rare series of tablets that can be easily transformed into a laptop with a touchscreen. Now, your mind may view a Laptop as something with another OS than the Android one. This tablet, having an USB v2.0 port on it, can support OSes such as Windows, or Linux or whatever strikes your fancy. However, this isn't something I'd personally recommend doing since tampering with things things like this can cause a voiding process of the warranty or similar "legal" issues.
Still, getting back to the matter at hand, the ASUS Transformer Pad 300, and if you think about it, all the other ASUS Transformer tablets are extremely powerful. Actually, to make a rough approximation, they are THE most powerful tablets on the face of this planet. This tablet, however, isn't a tablet with GSM voice communication. No GSM network will work on it, not even those special CDMA networks or LTE. In other words, if you want internet on this tablet you'll require an internet modem, as you used to do in the old days. That won't exactly be a problem considering that this tablet has an USB v2.o port on it. In the end, it's not such a bad tablet for around 300 euros. Now frankly, I do believe that price will go up quite a lot when it comes out officially. Hell, some websites may even double it, but then again, this tablet is sort of worth its coin. Since I don't want to go on and on with long intros, let us commence this little review.
SUMMARY
As I promised in an older article, I would start my new articles with a brief review of the good and the bad of the device. Now one of the worst possible points of the ASUS Transformer Pad 300 is the fact that it has no network connections at all. However, depending on where you're viewing that from, it can be a good thing as well, considering that it will probably be cheaper than the most tablets around ( the ones which do have voice communication ). The hardware of this tablet is a very powerful one, considering that this device has a hardware set capable of running anything on the actual market. The screen of this device is also one of the more finer points since it's one of the best screens available. Another good thing about this device is that it has a dock for a QWERTY keyboard and a trackpad, thus managing to turn it effectively into a relatively powerful laptop with a touchscreen. Now I truly hope that was enough to get you a bit fired up and ready for more, because if you truly want to know more you'll have to read on for yourself since I won't put any more information here.
GENERAL
As I already mentioned a while back, the ASUS Transformer Pad 300 is one of those tablets that don't actually have voice communication on them. What is even more important to note here is that it doesn't have any networks on it either. The only thing I can say about this tablet is that it was announced in February 2012 and it was released world-wide in April 2012. This tablet is currently available for purchase and as far as I know, it isn't all that expensive. As I mentioned, the price does vary from shop to shop, but its standard going price is 290 euros. That being the fabrication price, you can expect quite a greater increase in that price if you want to get it from other shops. However, now you know what the price should tend to be. Try to get something as close as 300 euros and know that if you pay more than this, you're probably getting ripped off. All and all the ASUS Transformer Pad 300 is a good tablet, however, some people may not agree with the fact that it has no network connections at all. This way, you can't really count on those internet cards alone to do the job, you have to also purchase an USB modem to house that card. Still, for this price, it's acceptable for this tablet to have such minor flaws.
BODY
The size of the ASUS Transformer Pad 300 is a fairly standard one. This tablet isn't too big, but then again, it's not too small either. The size of this device is around 263 x 180.8 x 9.9 mm. The weight of this tablet is also a fairly standard one. Personally, I find it surprising that this tablet has all the things that it does and it doesn't weigh more. The weight, in order to avoid beating around the bush, is around 635 grams. This device also has a feature as far as its body is concerned. As I've already said, the device comes with an Optional Mobile Dock with Standard QWERTY Keyboard and Track-Pad. All and all, the aspect of this tablet is fairly nice, the ASUS Transformer Pad 300 being of a smooth black color on the front and with different colors backs / keyboards. I for one, find it extremely beautiful, especially for this price. I guess you could even say that this tablet is a "Best Buy" device.
DISPLAY
The screen of the ASUS Transformer Pad 300 is a very good one, however, as far as certain aspects of this display are concerned, the tablet may lack in certain areas. Still, judge a fish by its ability to climb a tree and it will look stupid. My point being, a few things related to the display aren't important since this tablet is great as far as all aspects are concerned. The screen of this device is an IPS LCD capacitive touchscreen with approximately 16 million colors. The screen size is around 10.1 inches and this screen can house a resolution of approximately 1280 x 800 pixels. Now I can't say such good things about the pixel density of this tablet since it's quite low – around 149 ppi. Believe me when I say that that's a bad pixel density. If it were to be considered for a phone or something with a screen smaller than 4 inches, indeed, it would have been more than acceptable. But as it stands, the 149 ppi will be extremely noticeable to the human eye on a screen so big.
This is a pretty bad point as the screen itself isn't of a very good quality as to cancel the reduced ppi. An IPS LCD screen pales in comparison to, let's say, an IPS Back-Lit LCD. Now while that difference may be more clearly seen outside, or in areas which are extremely well lit, know that the difference is noticeable with the bare eye as well. While it may take both types of screen placed side-by-side to see it, trust me that the difference is quite obvious. Your body will feel it after a few hours of usage. Still, all is not grim here, as this tablet also has a few features which are relatively rare in the tablet world. The ASUS Transformer Pad 300 has an advanced sorts of Multitouch which allows the usage of 10 simultaneous fingers ( while I can't see WHY you would actually NEED to use so many fingers, the producers thought it a good idea to include it in its design ). This device also has ASUS Waveshare UI on it, should you choose to activate it ( or keep it activated, as many UIs are already ON when you buy a device – still, it's a nice change from the standard Android look ). All and all, this screen is pretty good and while it does have its ups and downs, so does life, yet we live it anyway.
SOUND
The ASUS Transformer Pad 300 isn't one of those tablets that has Alert Types on it, and then again, why would it even need Alert Types if it doesn't support any networks ? While it may seem just as the rest of the tablets as far as audio output capabilities are concerned, know that this tablet does have a few particularities that set it apart from the "rabble", to call it that. One of those particularities is the lack of Alert Types which I just discussed. The other particularity is the fact that this device has a really nice pair of Stereo Speakers instead of the standard Loudspeaker, so it should make for quite an entertaining musical device. Still, not many people use tablets as music player, partially because of their large size. It's much easier to walk with an MP3 player in your pocket than with a tablet in your backpack.
MEMORY
The internal storage space of the ASUS Transformer Pad 300 varies, as this tablet, same as the other ones I reviewed in the last couple of days, comes in more than one version. Those versions are as following : a 16 GB one and a 32 GB one ( while it may seem like a little fact when you read about it, know that the sellers make quite a difference between the two versions ). The RAM of this tablet remains the same, no matter the version – 1 GB. While some people may comment on the fact that it doesn't have 2 GB, know that the amount of 2 GB of RAM was only in a theoretical stage at the time this tablet came out. Also, just as the RAM, the fact that the tablet has a Micro SD card slot on both versions remains unchanged. Same two tablets can only support a Micro SD card of up to 32 GB. The memory is quite good on this tablet, in conclusion, and the ASUS Transformer Pad 300 should fit the taste of every storage space maniac.
DATA CONNECTION
There isn't much to say about the ASUS Transformer Pad 300's connectivity, considering that this tablet lacks GPRS, EDGE and internal Speed ( since you need a network connection or a SIM card inside to have those ). The WLAN of this tablet is a regular Wi-Fi 802.11 b/g/n without any Wi-Fi hotspot or any boosts whatsoever ( some people may be disappointed by that, I personally am not since a simple Wi-Fi is enough for me ). The Bluetooth version of this device is v3.0 and the ASUS Transformer Pad 300 also has EDR on it. This tablet's USB port, as I already mentioned, is a regular USB v2.0 one. Now this simple port brings endless possibilities. I have seen people play games on this device using a Gaming Controller ( or X-Box controller if you will, but I'd rather not use names such as X-Box or PlayStation since I may offend certain groups of fans ). The connectivity of this tablet, even limited as it is, is fine in my books.
CAMERA
The main camera of this device is an exquisite one. Even though it lacks features, it's still a really great camera that can photograph and record at enormous quality. That camera, in case you're wondering, is an 8 MP one. This camera can photograph at resolutions of around 3264 x 2448 pixels and it can record in 1080p Full HD quality at around 30 frames per second. Sadly, the only couple of features of this camera are : autofocus and geo-tagging. The ASUS Transformer Pad 300 also has a secondary 1.2 MP frontal camera, however, this camera has no features worth discussing. In conclusion, the camera of the ASUS Transformer Pad 300 is a really great one, and considering it's a tablet, they had no obligation whatsoever to add a camera on it at all. Still, I'm glad to see they added a good one, however.
BATTERY LIFE
Now the battery of the ASUS Transformer Pad 300 is a really powerful one. Actually, it's the only tablet or device I've seen which has a battery that my sources measure in Wh instead of mAh. The battery of this tablet is a Standard Li-Po one with 22 Wh. While it isn't mention how long it can survive in stand-by mode, we do know that it's good for around 10 hours of talk-time. And after all, who even cares about the Stand-By considering that you're not going to spend more than 300 dollars on a device to just leave it idling on your desk to collect dust. Still, back to the matter at hand, the battery is pretty awesome.
HARDWARE
The hardware of this device, as I'm sure of mentioned more than a few times up to this moment, is a god-like one that can run pretty much anything in existence at the time being. The ASUS Transformer Pad 300 is a device that has Nvidia Tegra 3 T30L on it. As if that chipset wasn't enough, since you know that Tegras have ULP GeForce GPUs, this tablet also has a Quad-Core 1.2 GHz Cortex-A9 processor. With all things considered, the ASUS Transformer Pad 300 may have more power than it even requires on it. This tablet is good for anything : gaming, casual, business, anything you can think of.
SOFTWARE
The Android OS of this tablet is also something to be proud of. The ASUS Transformer Pad 300 has Android OS v4.0 Ice Cream Sandwich on it. Since there's no need for an update because there is no newer version at the moment, we won't even discuss upgrade-ability. While there is talk of a new OS : Android OS v4.1 Jelly Bean, it will be months until they post the devices which will get the update, and even more months until we see which of those devices will be the first to get it. All and all, the software of the ASUS Transformer Pad 300 is just perfect for the time being.
FEATURES
The sensors of the ASUS Transformer Pad 300 are as following : Accelerometer, Gyroscope and Compass. The messaging on this tablet can be done via : SMS, MMS, E-Mail and IM. The browser of this device also uses HTML and has integrated support for Adobe Flash. Unfortunately, the ASUS Transformer Pad 300 has no radio, however, that isn't a problem as you can always download an app for that ( you can even find an article on this websites that can teach you to do that ). This tablet also has a GPS with no A-GPS support, unfortunately. This device also has Java via Java MIDP emulation. The colors in which this tablets is available are as following : Royal Blue, Iceberg White and Torch Red.
Here is a brief list of what the ASUS Transformer Pad 300 can do :
SNS integration
HDMI port
MP3/WAV/WMA/AAC player
MP4/H.264/H.263 player
Document editor
Organizer
Voice memo/dial
Photo viewer/editor
Predictive text input (Swype)
This concludes our little review of the ASUS Transformer Pad 300. If you feel that anything is lacking from this review feel free to leave your suggestions in the comment section below for things which should be added and I will be sure to take them into consideration when writing my future projects. In the meantime, I sincerely hope you had as much fun reading my little review as I had writing it.