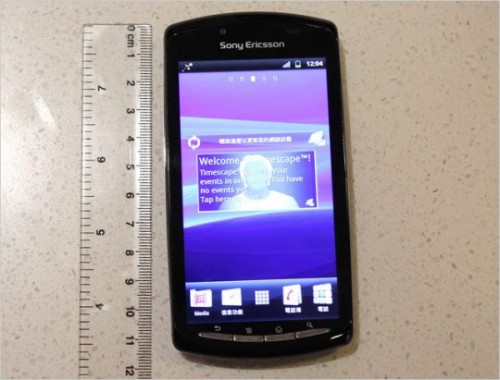 A lot of people are saying that you can't have true games on a touchscreen phone until you have game-pad like buttons and controllers. Sony wants to try its luck in the Android smartphone market with exactly that –  an Android smartphone, specifically made for gaming.
Sony has been very slow until now in the Android busines, but they promise that  2011 will be better. Xperia Play, their game-centric smartphone, will come with Android 2.3 Gingerbread, and latest rumors say that it might even get the latest PowerVR SGX 543 GPU, which is also rumored to appear in iPad 2 and iPhone 5. We still don't know yet  if it will have a dual core Cortex A9 CPU as well.
If it won't have one, at least it will have a powerful GPU so it will only be midly disappointing, compared to the first rumors that said it will have a 2nd gen Snapdragon with Adreno 205 GPU. Now, that would've been very dissapointing, since the Adreno GPU line is still behind most other GPU's. Xperia Play can't be a game-centric phone with a GPU that stutters on some of the current games.
Although, we don't have videos that show games and how they are played o nthe Xperia Play, take a look at a couple of videos that give a sneak peek at how the phone and its UI look like: