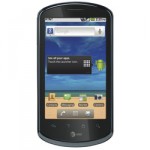 From my experience with Huawei phones, I could honestly swear that they are having a pretty good set-up for themselves. Kind of like a conspiracy.
Some phones have high processor and just that. Others have low processors and better OTHER components. In order to get a good phone out of Huawei, you'd have to get them all and mash them together into one single phone. And even then, it wouldn't be all that good too.
Processor : 800 MHz Scorpion processor, Adreno 205 GPU, Qualcomm MSM 7230 chipset
RAM : 512 MB RAM
Android OS : 2.2 Froyo
Camera : 5 mp
Display : 480 x 800 pixels, 3.8 inches (~246 ppi pixel density)
The phone was announced in September 2011. No solid data on when it will be coming out, though. The size of the phone is as follows : 120 x 65 x 11.6 mm and it weighs about 130 g.
The display is a TFT capacitive touchscreen with 16 million colors. The screen resolution is 480 x 800 pixels and the screen itself is 3.8 inches big. Those two factors allow for a pixel density of approximately 246 ppi.
No solid information on the internal storage space. But that usually isn't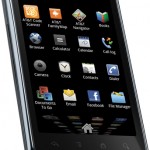 such a problem since the storage space can always be upgraded via the memory card. The phone uses microSD cards of up to 32 GB. The phone has 512 MB of RAM. That amount of RAM should allow for quite a bit of multitasking and a smooth operating of the phone without lagging.
The camera is a 5 mp one. The camera can photograph at resolutions of up to 2592 х 1944 pixels. Some of the many features of the camera include : autofocus, LED flash and geo-tagging. No secondary camera was place on this model of the phone. The camera also records video in 720p with a steady 30 fps. That's pretty good for a 5 mp camera, in my opinion.
Moving on to the hardware part, we're looking at an 800 MHz Scorpion processor with an Adreno 205 GPU, all mixed together with a Qualcomm MSM 7230 chipset. That is quite a mediocre-to-powerful combination.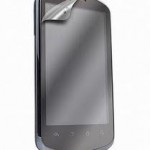 The Android OS version is a depressingly old one. It is 2.2 Froyo. ThatAndroid OS is quite an old one since there is talk about releasing 2.4. I wouldn't advise putting this Android OS on any other new phones, but that's their business not mine. The worst part is that it can't even be updated to 2.3.
In retrospect, this phone isn't actually that good. But I'm sure SOMEONE will like it. I don't …