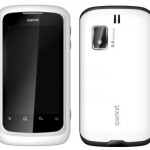 Unfortunately I did not know Gigabyte released smartphones as well. Instead, I am quite happy with their products for the PC.
If they put the same effort into this phone as they have in all their other products it might turn out to be something really good after all.
Processor : 528 MHz ARM 11 processor, Adreno 200 GPU, Qualcomm MSM7225-1 chipset
RAM : 256 MB RAM
Android OS : 2.2 Froyo
Camera : 5 mp
Display : 320 x 480 pixels, 3.5 inches (~165 ppi pixel density)
No idea of when the phone was announced or when it will come out. Judging by the technical specs, it won't actually make a big difference if it comes out or not.
The display is a 3.5 inch big TFT capacitive touchscreen with 265K colors.the screen resolution is 320 x 480 pixels. That resolution allows for a pixel density of 165 ppi.
The memory is kind of weirdly structured. The phone has 512 MB of ROM and 256 MB of RAM. That leaves no space for storage whatsoever since the ROM memory is the memory used by the system. But then again, that's what the microSD card is for. After all, it can use any microSD card of up to 32 GB.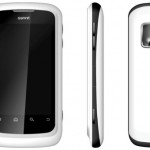 The camera is a 5 mp one. It can photograph at resolutions as high as 2592 x 1944 pixels and has no features besides the autofocus. It also has a video mode but that is probably in VGA.
On the technical side, we have a 528 MHz AMR 11 processor, an Adreno 200 GPU and a Qualcomm MSM7225-1 chipset. Not the best configuration out there, but then again, I've seen worst.
The Android OS version is 2.2 Froyo. Very disappointing on this part. The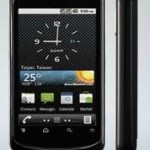 most inconvenient part is the fact that you can't even upgrade to 2.3 because the Android OS can't be changed on this phone.
Forget what I said earlier, the phone is actually quite weak. Phones like this are the kinds that have to pray a lot in order to survive in this ever changing market. Apart from the aspect of the phone, nothing can really make me buy one. But that is just my opinion. You can do whatever you want, but I wouldn't recommend this phone since there are so many others with better quality and better prices.