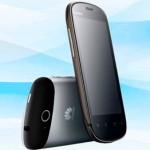 We've seen some other products of Huawei the past few days and I think we can all agree that they weren't all that bad. Some might even be worth their buck.
I understand they might be a big hit in Asia, but in Europe and USA they aren't actually that well known. So that's why I find the articles about these phones educative for both me and the readers.
Processor : 1 GHz Snapdragon processor, Qualcomm MSM8255-1 chipset
RAM : 512 MB RAM
Android OS : 2.3 Gingerbread
Camera : 5 mp
Display : Nope
It was announced in August 2011 but I have no solid info whether or not it is available everywhere in the world or when it will be. All we know about the dimensions of the phone is the thickness, about 9.9 mm and the fact that it weighs about 121 g.
No solid data on the screen resolution of the display. All we know for sure is that it's 3.7 inches big. The display is a TFT capacitive touchscreen with 256K colors. I already said too much in other posts about the 256K colors, so if you truly are interested, you're welcome to search :).
On to the memory part. The phone has 2 GB of ROM and 512 MB of RAM. The memory can also be upgraded via the microSD card since the phone uses any type of microSD card of up to 32 GB.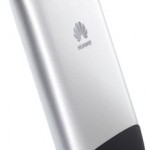 The camera would be a 5 MP camera capable of photographing at resolutions as high as 2592х1944 pixels. Some of the features of the camera include autofocus, LED flash and geo-tagging. The camera is also capable of recording in 720p. There is no secondary camera though.
The processor is a 1 GHz Snapdragon processor. Only weak phones have JUST the processor. Since this isn't all that weak, it also has a chipset. No GPU though. That is disappointing. But moving on to the chipset, we're looking at a Qualcomm MSM8255-1 chipset. Now those two go hand in hand so you can expect the phone to run quite smooth.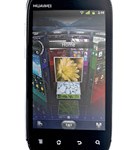 The Android OS version si 2.3 Gingerbread. Quite disappointing really, since there are so many phones out there that already come equipped with 2.3.4 or 2.3.5. Well, it will just have to do, I guess.
This concludes our short look into the Huawei Vision. It's a good phone, but far from the best.