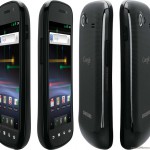 Starting today, the long waited phone from Google is now available in stores. What is considered by most people the iPhone killer can be brought for 530$. The price is good for a high end phone, I could say that is really cheap when it is considered the best phone available.
The smartphone have a 4inch amoled touchscreen, 2 cameras, one for video calling VGA, and a 5MP camera in the back, 1Ghz processor and 16GB internal memory. The 16GB memory is a good thing as many Android users complained that the internal memory is to small. For me, internal memory was not a problem since I was able to buy a memory stick, and from Android 2.2 installing apps on sd card. I think the biggest problem with the memory was iPhone who had a lot of memory, and Android users were often put in the situation to being subject of fun among iPhone users.
Even comparison between iPhone and Android shown that overall most Android phones are better than iPhones, lacking of this features that iPhone have was a bottleneck for Android, but now, until iPhone 5 is released, this Android phone can really be better in all aspects than iPhone. The best thing is that this phone will set the trends and all manufacturers will follow and they will start adding big internal memory to their Android phones.
Maybe the best feature of this phone is that he runs Gingerbread, which will provide an advantage over other phones. And the price is really not high for all the advantages available.