I can't really say I've heard to much about these ZTE phones. But, then again, I haven't heard about many things.
It always feels like such a good day when you find something new and learn about new things. Today, I learned about these ZTE phones. They don't actually seem to be that strong though. That is disappointing in a way, but then again, we can't all create technological monsters (in the good way). The most ludicrous thing would be if these weak phones cost as much as the strong ones.
Processor : Nope
RAM : Nope
Android OS : Android-based OPhone OS v2.0
Camera : 3.15 mp
Display : 480 x 800 pixels, 3.5 inches (~267 ppi pixel density)
Although it was announced on February 2011, we don't actually know for sure if it's out or when it will be out. Now to clarify things, when I say that something is out, I'm talking about it being purchasable from the internet without a contract obligation. Usually service providers get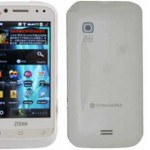 their hands on these phones early and they release them at an over-price.
Now arriving at the display area. We're looking at a TFT capacitive touchscreen with 265K colors. The screen itself is 3.5 inches big and reaches a resolution of 480 x 800 pixels. That implies that the pixel density is somewhere around 267 ppi. That pixel density is quite a good one for a screen that size, in my opinion. The 256K colors part though, not that good.
No solid data on the memory. Apparently it has no storage space, apart from the phone book entries of course. It seems it can use a memory card ( microSD ), however I don't have any facts as to how big that card can be. The phone has no RAM either.
On the camera note, this phone has 2 cameras. The main camera is a 3.15 mp camera capable of photographing at resolutions as high as 2048 x 1536 pixels and is equipped with autofocus and geo-tagging. The secondary camera is a VGA. We know for sure that it can record video, but HD is clearly out of the question.
No processor, chipset or GPU to talk about. Unfortunately we'll have to skip this part. Shame really… if a smartphone is expected to survive in today's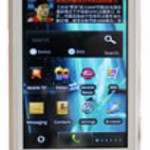 market, it should at least have the muscle ( hardware ) to back up its claims.
The OS seems to be an Android derived OS. I can't actually say too many things about it, since I haven't had the distinct pleasure of tampering with it myself, but seeing as it is derived from the Android, we can hope some of the good genes from the parents rubbed off on the hatchling as well.
This concludes our preview of the ZTE U900. I myself wouldn't recommend this phone since there are so many other smartphones out there with more power and probably acceptable prices too.