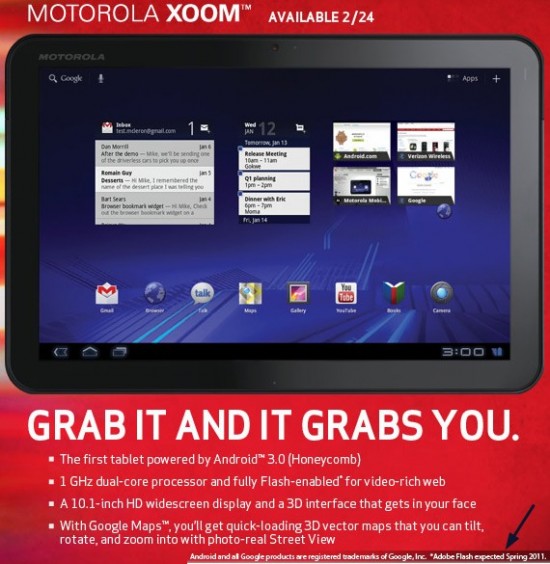 Flash has been one of the main selling points for Android tablets, including Motorola Xoom, which has this ad promoting browsing Flash based sites, but it looks like Xoom won't have this functionality at launch. Who's fault is it?
I think this has little to do with Motorola, since they don't even make the OS themselves, but Google does, and Android Honeycomb is a major update for Android that includes hardware acceleration and dual-core support. This means Adobe had to bring special improvements to Flash so it works even better on Honeycomb than on Android 2.2/2.3 and be able to take advantage of the new improvements in Honeycomb.
Of course, this still makes bad publicity for the Xoom, and Motorola and Google should've pushed Adobe to get their Flash player ready on the launch day. But either way, it will only be a few weeks wait according to Adobe, so I don't think it's such a big deal as some sites make it out to be.