There are few years since the big players in the industry announced the smart watch concept. With so many resources invested in their development we knew that smartwatches will play a big role in our technological future. When I first heard I said I really want to have one, until I saw the prices. Apple smartwatches are $500+. It is a mistake to spend so much for a smartwatch who is only an interface for a smartphone. But now the industry evolved and now you can find smartwatches for as low as $30. That is a price that anyone can pay to own one.
U+Watch BW01 smartwatch can be connected to any phone using a bluetooth connection. It has all required features to be considered a smartwatch, including: music player, step counter, calories, long-distance capture, sleep monitor, anti-theft, etc… It can be synced with the phone it will display notifications and short messages.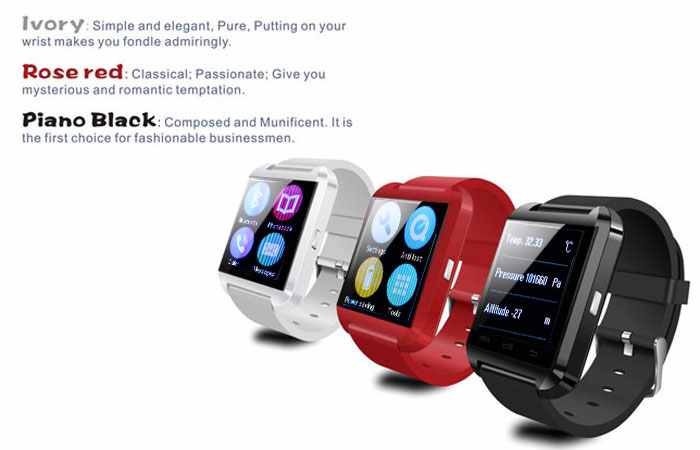 Main features:
Bluetooth – Search devices, connect / disconnect.
Dial – Dial number in dial interface or choose number from call history.
Short message – Sync short messages from smart phone.
Phone book – Sync phone numbers from smart phone.
Call history – Sync call history from smart phone, include missed calls, dialed calls, received calls, all calls, each 30 items.
BT Notification – Browse QQ, Wechat messages.
BT music – Play music on smart phone by BT.
Tools – Calendar, alarm, calculator, stop watch.
Long-distance capture – Control smart phone to take photos by Bluetooth. Smart phone should enter camera mode at first, and display is not off. Some smart phones are not support.
Step counter (Pedometer) – Step counter is designed specifically for those concerned about the health. Throw your chest and rise your head, and arms should swing when walk, a more accurate record will be get.
Altimeter – Current altitude elevation.
Barometer – Current pressure of the atmosphere and temperature.
Sleep monitor – Record time of deep sleep and light sleep to know your quality of sleep.
Anti-theft – Watch will alarm when it is taken away certain distance from smart phone.
Power save mode
Setting – Clock, tone mode, volume, language, display, check the battery level, and Bluetooth settings or restore the factory settings.
A smartwatch can help you in many situations. You can use it while you driving to see who is calling you and to answer the phone. You can play music on your phone directly from the smartwatch. The altimeter will tell you the altitude. It has a pedometer and now you can track your walking/running distance without keeping the phone into your pocket all the time.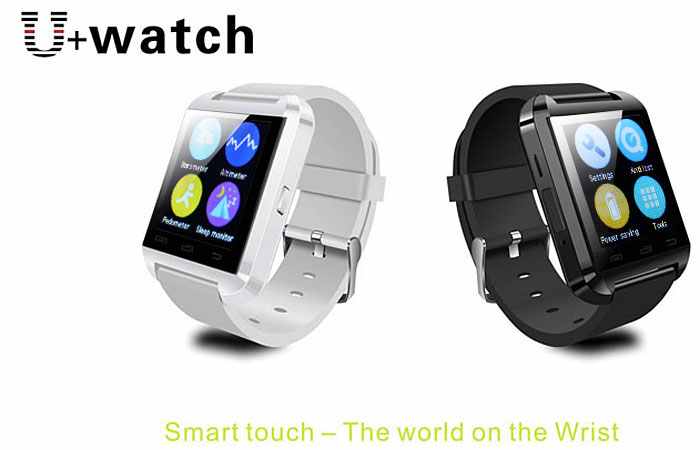 This is the perfect moment to get a smart watch. You can get U+Watch BW01 from Gearbest with free shipping. You can also find more inexpensive smart-watches on Gearbest.com