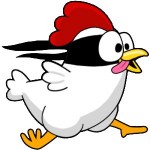 Today we'll be taking a look at a relatively interesting Android Game with which I have had personal experience. I have personally played this game and find it quite interesting, really. It's a really great time-passer, but I can honestly say that the ads were kind of getting in the way more than a little bit. Actually, they were becoming quite a nuisance. The fact that this is an ad-free version is more than worth the 99 cents that the manufacturer of it is demanding.
Judging from the reception that this game received, I'd say that it was a pretty big success. I have yet to find an individual in the whole sea of comments to say bad things about it. I can personally vouch that it is a great time passer, if not a bit short ( that may very well be the only disadvantage that this game has ). I personally enjoyed the great randomness that each level provides. You can't hope to die and then believe that you will automatically know how to survive the next jump or where the previously failed jump will occur. The level will be completely re-arranged each time you play it.
FEATURES:
This game has over 30 extremely challenging levels
The game has dozens of missions to complete
The game also has some awesome and unique graphics
DESCRIPTION:
This game's plot is as following: a terrible accident has left our poor little hero ( which is a chicken, as you may have already guessed from the title ) with chicken dementia. The little guy truly believes he is a ninja, and not just a regular one, but the best one there could possibly be, one equipped with the greatest powers ever bestowed on any ninja before.
The poor little guy is now on a very dangerous ninja quest to prove to the whole world that he is indeed what he claims to be. You, as the player, can choose to stand idly by and watch the poor little guy crash into small, tiny pieces, or  you can take initiative and show the rest of the chickens that we all have a little bit of ninja deep within us ( no matter how wrong that sounds ).
You can get this most interesting little game from Amazon.