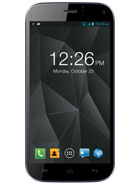 Today we'll be taking a brief look at the Micromax Canvas Turbo. This phone is a jewel blessing the earth with its sheer existence. Why it is that I say something like that, you may ask: it's simple – this is one of those rare devices that actually offer you a bit more than what you pay for. Stopping to consider everything this smartphone offers will instantly convince you of the strength and capabilities of this phone.
It's not to say that this phone is not without its disadvantages, because just about any phone below the 450 dollar price-range is, but by viewing the big picture you end up seeing that they are far less significant than they might have seemed in the first place. Overall, the Micromax Canvas Turbo is a great phone with a lot of things to offer, despite being limited by its price-range ( for some reason, the folks at Micromax always manage to pull off this feat )
SUMMARY
The Micromax Canvas Turbo is the kind of phone that can provide you with more than what you pay for. It brings a great amount of really powerful features and a few not-so-strong ones as well, but in the case of this phone, even the weaker features are still, at the worst, average. In other words, as far as a powerful phone can go, you won't go wrong with the Micromax Canvas Turbo. This phone, on top of all its good things, is also a Dual-SIM supporting device.
GENERAL
The networking for this device is nothing out of the ordinary. The Micromax Canvas Turbo uses standard GSM networks for both 2G and 3G. This phone also has Dual-SIM, as I just mentioned. Also, while on the topic of the SIM card, it's worth mentioning that this phone uses Micro-SIM cards. The device has been available for a while now – ever since October, actually.
BODY
The body of this phone is pretty interesting. By looking at the specifics, I'd say that the phone is quite a bit smaller than most 5.0 inch screened phones. Here are the exact specifics, though, so you can see for yourself: 128.3 x 71 x 8.6 mm ( or approximately 5.05 x 2.80 x 0.34 in, if you like this measurement more ). As for the weight of the device, nobody has yet to say the specific weight, but it's approximately at 150 g ( as most phones this size are, give or take a few grams ).
DISPLAY
The type of screen on the Micromax Canvas Turbo is really quite extraordinary. The type of screen on this device is the finest out there: IPS LCD with 16 million colors of 5.0 inches in size. As you should be well aware by now, this type of screen is the kind that uses 1080 x 1920 pixels resolutions and has a pixel density on the display of circa 441 pixels per inch. As far as the screen goes, there's not much that can be said about negative terms. There is one, however, but it does't seem very important if you take good care of a phone: the screen protection – this is the kind of feature that's nice to have, but not exactly the most necessary one, especially if you're a careful individual. If you're like me, for instance, you'll find you need not the water-proof body of hard to break screen.
SOUND
Audio-wise, there's not really anything worth reporting. The Micromax Canvas Turbo doesn't really have anything out of the ordinary regarding its audio. It doesn't have any audio enhancements installed on it, and while their lack won't reduce the quality beyond the default level, said quality would have drastically improved from them.
MEMORY
As far as memory goes, the Micromax Canvas Turbo is pretty good. The internal storage of the phone is 16 GB ( take heed, however, that only 12.5 GB of them are user-available ). Sadly, this phone doesn't have a card slot, so you'll have to limit yourself to the storage space of the phone and be very careful with how you manage it ( the fuller it is, the slower the phone will run – or so is the case with older phones ). And, while we're on the topic of speed: the amount of RAM found on the Micromax Canvas Turbo is 2 GB, which is pretty good, even for today's standards ( I'm saying this because, you know, mos top-phones tend to add 3 GB of RAM ).
DATA CONNECTION
The connectivity of this device is pretty good. The Micromax Canvas Turbo has both GPRS and EDGE on it, it has Bluetooth v4.0 and a pretty good internet speed. The only thing special about the WLAN of the device is that it can host Wi-Fi Hotspots. The USB port of the Micromax Canvas Turbo is also quite regular, being a Micro-USB v2.0 one without any support for MHL or anything similar.
CAMERA
The cameras found on this device are quite powerful. This phone has a main 13 MP camera that can, obviously, record video in 1080p full HD quality at 30 frames per seconds, and it's also equipped with a pretty good frontal camera with 5 MP ( if you can believe that ). The features of the main camera include: autofocus, LED flash, geo-tagging, touch focus and face detection.
BATTERY LIFE
The battery, despite being the kind that I hate, is quite decent. We're seeing here a non-remove-able Li-Ion 2000 mAh battery that promises a battery life of circa 7 hours ( in talk-time ). That's the alleged time, however, and nobody has yet to really make some serious tests and provide some more detailed info, but it's a safe bet that it's somewhere in that area.
HARDWARE
The hardware found on the Micromax Canvas Turbo is really something. This phone's equipped with an MTK 6589T motherboard, a Quad-Core 1.5 GHz Cortex-A7 processor and a PowerVR SGX544 graphics card.
SOFTWARE
The software version on this device is a fairly decent one, but it's extremely far away from the latest version. You can find Android OS v4.1.2 Jelly Bean on this phone, and there's no news yet whether or not it will be able to handle an update now, or in the near future ( and that's some bit of bad news, especially considering how many phones are receiving the update to 4.4 KitKat nowadays ).
FEATURES
The Micromax Canvas Turbo is packed with a few features here and there. It has a couple of sensors on it ( accelerometer, gyro, proximity and compass ), it uses HTML5 for the browser, it has FM radio on it and a GPS that comes with built-in support for A-GPS. The only available colors for this device are: Black and White ( personally, I find the black one more stylish, but that's a matter of taste and preference ).
Below I'll provide you with a brief list of what the Micromax Canvas Turbo can do:
SNS integration
MP3/AAC/WMA/WAV player
MP4/WMV/H.264/H.263 player
Organizer
Document viewer
Photo viewer/editor
Google Search, Maps, Gmail, Youtube, Calendar, Google Talk
Voice memo/dial
Predictive text input
This concludes our little review of the Micromax Canvas Turbo. I tried touching the most important parts here and talking about everything as briefly as I could, without going into too many technical or boring details. I do hope it has proven somewhat enlightening to you all and that at the very least it offered you a bit of extra info about the device. If you'd like to purchase this device, I can provide you with a link to it with no contractual-restrictions. Be warned, however, it's a tad pricey for its category, but you can get it nonetheless – simply click HERE.