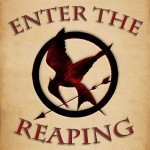 This is a relatively interesting app about the movie / book The Hunger Games. Now I am ashamed to admit that I have never really seen The Hunger Games movie, nor have I read the book / books ( I have no idea, the only books I've read out of pleasure are the Song of Ice and Fire ones ). Neither am I going to watch the movie / read the book or books. I do not really find the action of the book at all interesting, so I am not going to touch it.
However, despite my opinion of the series, the users that have used the app seem to agree on one message: don't get it. Frankly, I tend to agree with them as it only tries to cash in on something that you can find for Free on the Internet or on Facebook ( why would you use Facebook apps is beyond me, but to each his own ). All of them seem to think that paying 0.99$ for something like this is a total waste, but I'll let you be the judge of that.
FEATURES:
This app will determine which role you would play in the Hunger Games world
The app will also determine whether or not you can win the games
This app will determine what real life skills you can use to fight for your life
The app will also issue you with a "Hunger Games Fitness Report"
DESCRIPTION:
Can YOU survive the Hunger Games? That is basically what this app was intended for. Find out the answer to that question by using this app ( if introspective and comparison to the said situation doesn't help ). Through this game you will discover your chances and odds of survival in the 73rd Annual Hunger Games.
After being selected for the Hunger Games, you will travel to the capitol to answer a series of vital questions that will help in determining the odds of your survival in said games. Top Panem scientists will be analyzing your responses and will then issue you with the "Hunger Games Fitness Report".
The Hunger Games Fitness Report will detail your strengths and weaknesses and your overall chance of survival. You will discover through it the best strategies for you to apply your unique, real life skills to winning the Hunger Games.
"May the odds be ever in your favor…"
If you'd still like to download this app, you can get it from Amazon.