In the past few weeks I had the opportunity to play with a Chromecast. Despite the concept is rather new, I think it is the best option for someone who don't have a Smart TV. Before I got it, I was skeptic because the applications requires the ability to cast to Chromecast. The truth is that you can cast anything from your phone, tablet or laptop.
Another thing I was worried about was the ability of the small device to get the wifi signal on the back on the TV with all the cables there. I was impressed to see that the signal was better there than on my phone or even the laptop. I am happy that I don't have to carry my laptop near the TV so I can see my favorite shows.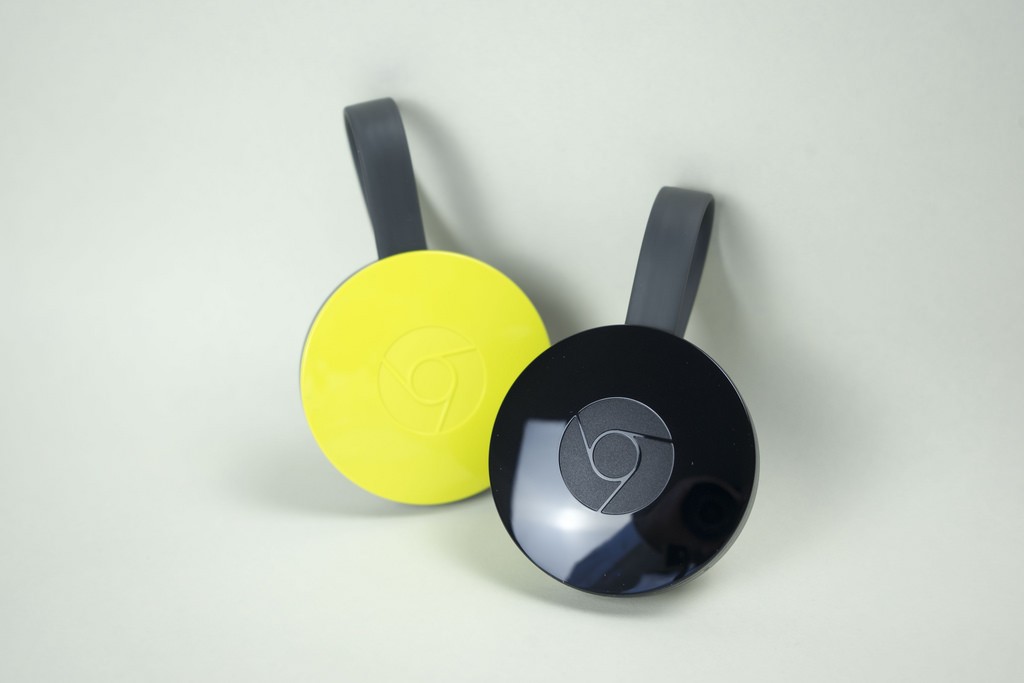 First impressions
I have to reckon that I have a lot of doubts about Chromecast before buying it. One of the fears was if there are apps or websites that work with it. Most video and audio streaming websites have apps or extensions to use with Google Chromecast. If you still want to watch something else, you can cast full Android screen, or you can cast any window from the computer using the chromecast chrome extension.
I was also impressed that the Android phone is only used to set the show to play, like a real advanced remote control. During the play, the smartphone won't heat and won't eat up the battery because it is only sending the commands to the device. You can even walk away with the phone and the movie will continue to play until stopped.
Experience
The experience was great. It is so easy to watch movies from the phone. Start the movie and you are all set. And it is working with any TV or projector with HDMI input. I was also using it to cast videos from the computer, and it is also very easy to do it, only by installing the chrome extension.
Before using chromecast, I only wanted to cast the screen from phone or laptop to the TV. But after I used it, it makes more sense to just send the command from the phone and make the device to to the rest.
Setup
The setup process is very simple. Turn it on along with your TV. There is an ad-hoc wireless SSID created by the device. You connect with your phone to that network so you can set your router wireless SSID and password. Once this is done, any device in the network can see the Chromecast. On the smartphone you only need to install Chromecast app so you can cast your screen anytime. To cast from other applications like Youtube, or Netflix, you can do it from each app.
From a computer, you need to install Google Cast extension in Chrome. A cast button will appear in the extension list that you can always access. You can cast from websites that support casting, or to cast any window you want. When you click to "Cast a window" you will be asked which window you want to cast. The last option will send the window content from the computer to Chromecast.
Applications
You can cast anything to Chromecast, but for a state of art viewing experience, you better cast directly from apps that support this feature.
Some of the most popular apps that support casting are:
Downsides
The project is still young and there might be some problems with it that will be resolved in next versions. What I disliked first is the fact that you need to connect the device to a power outlet. This is not something impossible to resolve, but it is a disappointment for sure. Some people might find it frustrating if they have to change the cable extender because there are no free slots remaining.
Another problem is that you need a good wireless connection to make it working fine. If the connection is not good, frames will be skipped and the experience will suffer. You can't connect it trough cable.
Unlike a smart TV or a media player with Android, you can't run apps independently. You will always need a phone or a laptop to start the casting from, despite the fact that the phone or laptop is not required for rendering.
I hope that in the future there will be the option to independently run apps from it. This option will transform it into a media player but I know it can be done.
Alternatives
There are other alternatives for casting, like Miracast or Amazon Fire TV stick, but I also want to analyze video playback alternatives for Chromecast.
The first thing that comes to my mind is the future of Smart TVs. I can guess that in few years we will not see TVs that do not have "smart" capabilities. Google Chromecast is a solution for non-smart TVs and Projectors, but it will be worth it in the future ? Some smart tvs already have android apps that users can install for control and sharing purposes so if you got one you don't need a Chromecast. As long as there are non-smart TVs or projectors there will be need for Chromecast or other cast devices, but after that I am not so sure.
Media Players are another option for non-smart TVs. Some people are buying media players or chromecast even if they have a smart box because they don't like the smart tv capabilities, but one the industry will grow, the gap will close and you can do on a smart tv what you do on an android box or any other android device.
Conclusions
If you do not plan to buy a smart tv, Google Chromecast is a great solution. You get flexibility, commodity. You can run both dedicated apps like Youtube, Netflix or HBO go, but you can also stream videos you already have on your computer or smartphone.