As I did before, this article will contain one application and one game. Both pretty good and quite fun.
Pixlr-o-Matic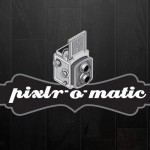 This is yet another camera related app that aids you in editing images by adding already existing effects that are registered in this app's database.
Not as visually stunning as the previous camera app I have mentioned, but just as useful if you are up for a few last minute editing. It helps you out a lot if you are willing to edit an image quickly and efficiently without going into more complex features offered by programs such as PhotoShop.
Official Description :
Add retro effects to your photos in a snap!
Turn your photos into cool looking vintage images – editing is as easy as one, two, three.
With this fun and simple darkroom app, you can layer filters, lighting and borders to get that retro grunge look in three simple steps. So many options to choose from, there are 25,000 possible finishes for any one image!
Features:
Color filters help you adjust the mood – amplify the tone, cool it down, or add surreal shades
Lighting effects add drama, sparkle or a grunge look
Finish off your photo process with the right frame – pick a border style that fits you
No camera required! Select a photo from your gallery and start applying effects. If your device has a camera, you can also snap a new picture from within the app
Share your vintage image directly with your friends through Facebook or imm.io
Export your finished image back to your gallery. Images can be saved in high resolution (up to 2k x 1k), depending on the resolution of the original image
You can download it HERE. 
Early Bird
This is an interesting game that makes quite a good example of the old saying "The early bird gets the worm". That is your purpose in this game. You control the bird via swiping it around the screen. This game is pretty weird though because it was FREE for the iPhone but it is PAID for the Android.
Official Description:
Help the Early Bird catch the worm! But be careful, challenges await as you flutter through 96 amazing levels. Discover beautiful landscapes, earn achievements & top the leaderboard as you swipe your way to success in this incredible action puzzle game.
Praise for the iOS version of Early Bird:
"Early Bird is an utterly adorable iOS app. The game is approachable, offers plenty of bang for your buck, and the enjoyment you'll get out of playing through its many levels is priceless." – Gamezebo
"Early Bird is as bright and cheerful as a Disney cartoon. It's also charming, easy to learn, and challenging to master." – Slide to Play
Highlights
* 96 beautiful, fun-filled levels across 4 challenging zones
* Gorgeous graphics
* Simple & intuitive gesture controls
* OpenFeint leaderboards and achievements
Physics powered by Box2D
Graphics powered by Cocos2D
OpenFeint enabled
Permissions:
* Storage (modify or delete SD card contents): Used by OpenFeint to store your leaderboard standings and achievements without taking up your device's internal storage.
* Network communication (full internet access, view network state, Market billing service): Used to access the OpenFeint and analytics servers. View network state allows OpenFeint to more easily detect when your device is offline. Market billing service is to allow you to purchase The Phoenix through the Marketplace.
You can get it HERE.