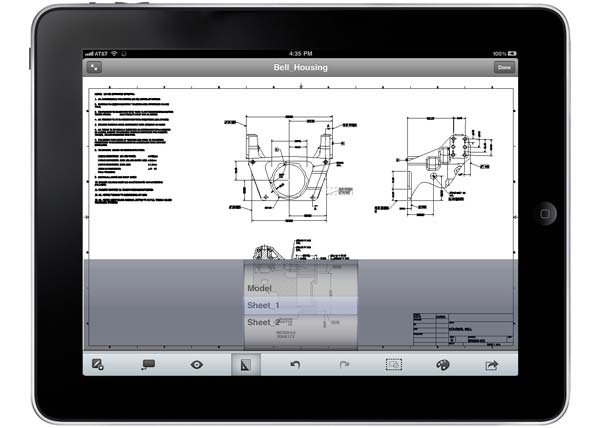 I think in 2011 we'll see more and more PC applications launch on mobile OS's such as Android and iOS. Autodesk is one of the companies to do this, and it will launch a lite version of their popular AutoCAD software by the end of the month on Android. So how advanced is this app?
The AutoCAD app for Android (both phones and tablets) will allow you to open CAD files, make basic edits, and send the changes back to the original file. Apparently tablet support wasn't that easy to add, and their developers had to do testing on 15 such devices to make sure everything was working right.
"We've had to test it across something like 15 different devices and tweak it a little to run on then all" he said, noting that they had hoped to get it out the door sooner, but "the complicated part of developing for Android is not developing itself. It's the testing."
This is starting to become a worrisome trend, because there will be more and more different Android phones and tablets coming to market in the next few years. What are developers going to do when there will be 200 different tablets and 800 different phones? Are they just going to have to buy hundreds of them to make sure their app won't get a bad rating in the market from users that experience crashes because the app wasn't optimized for their device? This is precisely why Google needs to standardize the Android platform more before it gets out of hand.
[Via
AndroidPolice
]