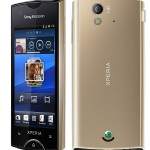 Sony Ericsson has released some really marvelous products along the ages.
This phone is no exception from the general rule. This Xperia Ray is also a really good phone, but sadly, it shares the same problem all of the Xperia phones have. The storage space is spent badly. In its specs, there is an X storage space out of which only Y is user-available. Now that usually doesn't bother me, but if you know how much ROM memory it has, you're usually more informed about it.
Processor : 1GHz Scorpion processor, Adreno 205 GPU, MSM8255 Snapdragon chipset
RAM : 512 MB
Android OS : 2.3 Gingerbread
Camera : 8 MP
Display : 480 x 854 pixels, 3.3 inches (~297 ppi pixel density)
Going down towards more advanced technicalities.
On the display note, we are looking at a LED-Backlit LCD with a capacitive touchscreen and 16 million colors. The screen itself is 3.3 inches big and the display resolution is about 480 x 854 pixels. That allows for pixel density of about 297 ppi. Now you can imagine, judging from the screen's size that this phone is quite long and slim. Some people prefer those models, but others prefer the old-fashioned bulky style.
Moving on to the memory of the phone. This smartphone has an internal storage space of around 1 GB, out of which only 300 MB are user-available. The rest is ROM memory. Now that, in itself, does not present a problem, since the storage space can be upgraded via the microSD card which can be up to 32 GB. Also, this phone comes with an included 4 GB card. The phone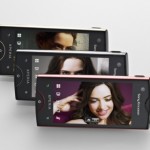 also has 512 MB of RAM, which implies that his phone is capable of quite a bit of multi-tasking. Limited, true, but the limit is pretty far away.
On the camera note, this phone has a really potent camera, being an 8 MP. It has its drawbacks, but I'll get to those in just a second. The camera can photograph at resolutions as high as : 3264 x 2448 pixels. The many features of the camera include : autofocus, LED flash, geo-tagging, face and smile detection, touch focus, image stabilization. Moving on to the specified drawback, the video recorder isn't one of the best ones. It can only record to a maximum of 720p, but it has a video light option to make up for that. This phone also has a secondary camera, but since not much is mentioned about it, we can only assume it is a VGA camera.
On the hardware note, this phone has a 1GHz Scorpion processor along with an Adreno 205 GPU. Since that alone isn't enough to satisfy your power demands, it also has a MSM8255 Snapdragon chipset. That combination is a powerful one indeed, far away from the most powerful ones though. Still, sufficient for most people. Sufficient for a phone too, in my opinion. In
the past, few tablets used to reach that amount of power.
On the OS note, this phone is equipped with Android OS v2.3 Gingerbread. It isn't an UP AND COMING phone, so I guess it's sufficient for it. As a plus, that was the latest Android version out there at the time this phone was released.
You can get this phone from Amazon.
This concludes our article about this wonderful Android Phone.