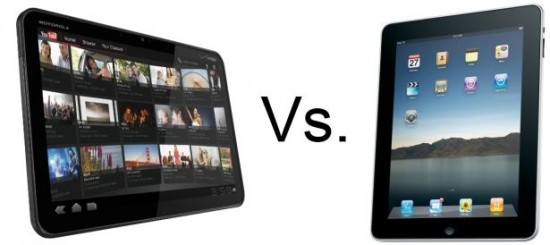 Yesterday at the Honeycomb event, some bloggers got to demo some Xoom units, and also interview the game developers that were there, presenting their stuff. The consensus among the developers seemed to be that Tegra 2 is so powerful that it has allowed them to port their PS3 games completely to the Tegra 2 Android tablet. If that isn't surprinsing enough, then how about this: one of them said that he works on both iOS and Android games, and that he knows that what's coming in iPad 2 (PowerVR SGX543) is not as powerful as Tegra 2.
Here are the quotes from PCMag:
Trendy develops both for iOS as well as for Android, but Lye said that Apple doesn't have anything that will compete. The Xoom has about "twice" the horsepower of the iPad, Lye said. When asked how the iPad 2 will compare, Lye said that the Tegra 2 will still surpass what the iPad 2 brings to market.
Also, another game developer that made the Great Battles game, which was also demo-ed on stage:
Executives at War Drum Studios, which works next door to Trendy in Gainesville, Florida, also praised the new Android tablet. "Great Battles: Medieval" looks quite a bit like the "Total War" series of games, with individual soldiers battling on a 3D battlefield. In the demonstration War Drum showed off, over 500 individual soldiers were modeled on the battlefield, with no redundant animations, said Thomas Williamson, the company's chief executive. In total, there are probably about 300,000 to 400,000 polygons, he said.

And would his game run on the iPad? "No way, no way," Williamson said. "If this ran on the current generation iPad, it would be about 2, 3 frames per second".
It looks like Google has taken gaming very seriously, and it's giving the developers not only the hardware they want to port their games to, but also the tools to make it easier for them to develop such amazing games. With companies such as Nvidia, using their relationships with game developers in the PC market, and Sony, using theirs with game developers from Playstation, I believe Android will be the #1 gaming platform (not just mobile) within 2-3 years.