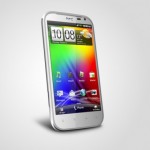 We're all used to HTC releasing awesome products by now. So there's not really going to be much of a surprise when this phone appears.
It's a real beauty of a phone, this one. Its hardware is also quite powerful so you can't really complain too much about this one.
This particular phone appears to fare quite well with music and prides itself on having a really high quality. Only time will tell if this phone is all that it's hyped up to be or if it's just another over-advertised weakling ( although judging by the specs I'd say it's not … ).
Processor : 1.5 GHz Scorpion processor, Adreno 205 GPU, Qualcomm MSM8255 chipset
RAM : 768 MB RAM
Android OS : 2.3 Gingerbread
Camera : 8 mp
Display : 480 x 800 pixels, 4.7 inches (~199 ppi pixel density)
The display of this smartphone is an S-LCD capacitive touchscreen with 16 million colors. The screen resolution is 480 x 800 pixels and the screen itself is 4.7 inches big. That means the phone is quite big. The pixel density is somewhere around 199 ppi.  Speaking of measures, the phone is about 132.5 x 70.7 x 9.9 mm big and it weighs around 162.5 g.
This particular model of smartphone has no memory card slot. So, you'll just have to cope with the 16 GB of internal storage space the phone offers. The RAM of this phone isn't that much, but suffice to say you still have more than you actually need. I'm saying it has around 768 MB of RAM. That means that whatever you choose to run on this phone, you can be sure that it will run quite smoothly.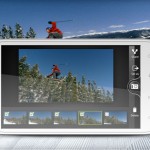 The camera is an 8 MP monster of a camera capable of photographing at resolutions as high as 3264 x 2448 pixels. Some of the many features of the camera include autofocus, dual-LED flash and geo-tagging. The video recorder can film quite well at 720p and there is also a secondary camera of 1.3 mp.
Moving on to the hardware part, we're looking at a high powered but power conscious 1.5 GHz Scorpion processor. Since the processor is never enough, why not add a highly powerful Adreno 205 GPU. While we're at it, let's throw in a Qualcomm MSM8255 chipset as well.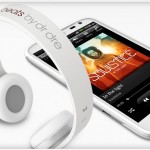 That, my friends, is the perfect recipe for a genuine powerhouse.
Moving on to the OS, this phone has only the Android 2.3 Gingerbread with no word whatsoever whether or not you can update it to 2.3.4 or 2.3.5. With that being said, we can't really tell for sure if it will be a big hit or a big fail.
This phone is quite a nice looking one and a strong one at that too, but there are so many stronger ones out there. Still, probably a good purchase. We'll wait until November to see the price it rises up to.
You can get this phone from Amazon.