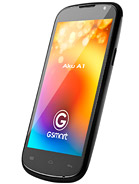 Today I'll be showing you the Gigabyte GSmart Aku A1, a great smartphone for a lower budget. This is a very interesting phone to consider buying as your first Android phone ( because most people – or the people I know of, at least – tend to get a cheaper Android phone to try out in order to get a feel of everything, otherwise if they get a top-end high-budget phone they may end up being very disappointed if they don't like the OS ). However, there are some drawbacks regarding this device, drawbacks which I will be revising at the right time.
First off, you need to ask yourself a good question which only you can answer – what will you be using the smartphone for. If you are the type of user that just wants a relatively powerful phone that can handle a lot of multitasking, this may not be the wisest of choices. If you're on a budget and find yourself in that category, it's worth considering. If you use two SIM cards and find yourself in those two previous categories at the same time, then this phone becomes a great choice.
SUMMARY
Not trying to be mean here, but there are certain hardware letdowns regarding the Gigabyte GSmart Aku A1 which I would be remiss to leave out ( after all, when purchasing a phone it's a good decision to consider both the good and the bad ). The good points of the phone are the hardware components, as they're above-average for a pretty low price. However, since nothing in life comes without strings attached, so too does this affect the over-all power of the phone. Putting something a bit more expensive on one side of a budget phone means that you will have to make certain cuts from the other side to fit the budget. In this case, I'd say that the most drastic cut of all was with the RAM – granted there aren't many low-budget phones with more than 1 GB of RAM, but with the operating systems being as they are today and with apps and games having such large requirements, I'd say there should be. Otherwise, if you're willing to look the other way at certain parts being slower than others, you'll find that the Gigabyte GSmart Aku A1 can be a really good phone.
GENERAL
As I mentioned before, the Gigabyte GSmart Aku A1 is a Dual-SIM phone. What I didn't say but will do so now is: the phone uses standard 2G and 3G networks for both SIM 1 and SIM 2, and it juggles between the two with its Dual Stand-By method. The type of SIM card going into this phone is of the Mini-SIM format. Also, this smartphone has been available for quite some time now ( from July, actually – having the same month for both release and announcement ), yet I find that it ought to receive more attention that it has.
BODY
The Gigabyte GSmart Aku A1 isn't an extraordinarily large phone, although for some people who find 4.5 inch screen phones to be large, it may as well be. The exact specifications of this device are: 136 x 67 x 12.4 mm ( or circa 5.35 x 2.64 x 0.49 in ) and it weighs around 147.7 g ( or circa 5.19 oz, if you prefer this system better ).
DISPLAY
When I mentioned before that certain parts had to be cut down a notch, I didn't actually say that the screen was one of them, but unfortunately it is. The quality of this screen, while still decent and somewhat above-average, could have been slightly improved with a bit of effort. The type of screen found on the Gigabyte GSmart Aku A1 is TFT with 16 million colors. For its 4.5 inch size it hosts a resolution of 480 x 854 pixels and has a pixel density of approximately 218 pixels per inch. Looking at these stats you might think: "How is this cutting it cheap for the phone since those look like pretty decent stats". Well, the answer to that is simple: the resolution – I hardly think it would have made the phone more expensive had they decided to put in a screen that could use a 720p resolution.
SOUND
There's not much to say about the audio of the Gigabyte GSmart Aku A1. This phone is lacking any and all audio enhancements on it, be them on the hardware-side or on the software-side of things ( which isn't to say that the audio will suffer for it, but it would definitely have benefited from their existence ).
MEMORY
Now here I'm most disappointed – both by the budget cut in the development and the state of things that it won't allow a 200 or so dollar phone to have more than 1 GB of RAM. The storage is pretty okay: the Gigabyte GSmart Aku A1 comes with 4 GB of storage space, and it has support for a Micro SD card slot that can take any card of up to 32 GB.
DATA CONNECTION
The connectivity of the Gigabyte GSmart Aku A1 is pretty damn good. The phone has both GPRS and EDGE on it, and to boot it has a pretty decent Internet Speed. The WLAN of this device is Wi-Fi 802.11 b/g/n with Wi-Fi Hotspot support. The Bluetooth version on this device is v3.0. This phone also has a Micro USB v2.0 port on it.
CAMERA
The camera of the Gigabyte GSmart Aku A1 is a pretty decent one: a main 5 MP camera and a secondary VGA frontal one. The main camera, however, can't record video in HD format ( not even 720p, as some 5 MP cameras could ). The features of this main camera include: autofocus, LED flash, geo-tagging, touch focus and face detection.
BATTERY LIFE
The battery of the Gigabyte GSmart Aku A1 is a pretty strong one, yet with all its strength, it doesn't provide a great amount of battery life. The battery in question is a Li-Ion 200 mAh one which can offer you a life-time of around 333 hours of stand-by and of 5 hours of talk-time.
HARDWARE
The hardware of the Gigabyte GSmart Aku A1 is pretty good ( almost enough to justify the cuts in budget in other areas ). The phone has an MTK 6589 chipset which holds a Quad-Core 1.2 GHz Cortex-A7 processor and a PowerVR SGX544 GPU. This hardware put together should compensate ( to some degree ) for the limitations in the RAM department and even help you run most of the apps and games out there.
SOFTWARE
For a budget smartphone, the Gigabyte GSmart Aku A1 is certainly well-equipped in the software department. This phone comes with Android OS v4.2 Jelly Bean installed on it. It can probably handle newer versions too, but there are no official updates out there yet ( and while unofficial updates can work just fine, unless you have the know-how to install them, I'd suggest not diving head-first into that one just yet ).
FEATURES
The features of the Gigabyte GSmart Aku A1 are pretty numerous, especially for a budget phone. The device has the following: a decent amount of sensors ( accelerometer and proximity ), HTML for the browser, FM radio, GPS with A-GPS support and Java through MIDP emulation. The messaging on this device can be done via: SMS ( with Threaded View ), MMS, E-Mail and IM. The Gigabyte GSmart Aku A1 is available for purchase in two colors: Black and White.
Here's a brief list of the things this phone can offer:
SNS applications
MP3/AAC+/WAV/WMA player
MP4/H.264/WMV player
Google Search, Maps, Gmail,
YouTube, Google Talk
Document viewer
Photo viewer/editor
Organizer
Voice memo/dial
Predictive text input
This concludes our little review of the Gigabyte GSmart Aku A1. I tried touching most important parts here and talking about everything as briefly as I could, without going into too many technical or boring details. I do hope it has proven somewhat enlightening to you all and that at the very least it offered you a bit of extra info about the device.