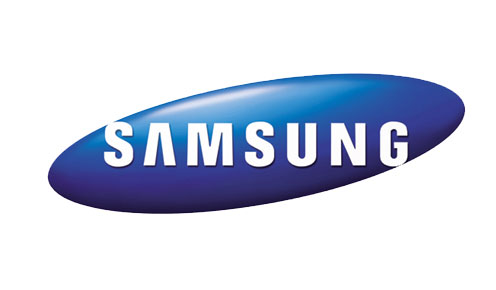 OLED-info has uncovered a "leaked" promo video and a list of specs for the next-gen Galaxy Tab from Samsung. The specs look insane, at least if you think that they are coming with a $500-$600 price tag. The specs look so unreal you'd think this tablet will cost at least double that. Here is the promo video and the spec list:
Android OS 2.3 Gingerbread (upgrade 3.0 Honeycomb)
3D Display after upgrade to 3.0 Honeycomb.
NVIDIA Tegra 2 processor
Gorrila Glass screen
Back camera: 8mp, 1080p video, Dual LED flash. Front camera: 3mp
3G, Wi-Fi 802.11 b/g/n, Bluetooth v3.0
USB Port
64 GB Internal Memory, MicroSD Slot, 1024 MB RAM
Accelerometer, Gyroscope, Compass, Barometer
First of all, the video looks too simple and too bad to be made by Samsung. I also think they would at least show some sneek peak of the Galaxy Tab in a teaser video. This could've been made by anyone at home.
The spec list looks like it was entirely created as an evolution to the current tablet, but also from the rumor that iPad 2 will have a 2048×1536 resolution display. First of all, I've never thought that rumor was real, because a 10″ screen with that kind of resolution would not only be prohibitive cost wise, but it would also need a GPU so powerful and that I don't think that exists today for mobile devices. The display of Galaxy Tab 2 would cost even more than an iPad 2 display costs. The resolution is similar, but it's on a 7″ screen, which has a surface 4x smaller than a 10″ screen. Plus, this is supposed to be a Super AMOLED screen, which would make it even more expensive.
This is supposed to have Android 2.3 at launch. I highly doubt Samsung would launch another tablet with an OS that wasn't made for tablets. Plus, they've said so themselves that the next tablet will have an Android version that was specifically made for tablets. Galaxy Tab 1 will get upgraded to Android 2.3, but Galaxy Tab 2 will come directly with Honeycomb.
Another thing that looks it would a lot to the cost of the tablet is the 64 GB internal storage. Flash storage prices don't drop in half every year. This alone would cost like $150, which means it would add about $300 to the final price.
The cameras look like an evolution of the current ones on the Tab. I don't doubt that Samsung itself may want to do something like that, but come one. An 8 MP camera on a tablet? Who needs that? It's just a pointless cost that's added to the tablet. Same goes for a 3 MP front-camera. A 3 MP front-camera would have more pixels than even this rumored screen has. So what's the point of that?
Tablet manufacturers still don't seem to get it that in order to compete with iPad they can't get away with a more expensive tablet than the basic iPad, just because it has better specs. People compare price first, and then the specs. This is especially true for most people who buy a tablet, and don't even know what those specs mean.
At the very least, manufacturers should make multiple versions of their tablet like Apple does. Make a wi-fi only version with 8 GB storage, no back camera, a 1.3 MP front-camera, 1280×800 resolution  quality display, dual core chip, and sell it for $400.  Then they can add whatever spec improvements they want for higher price ranges tablets.
Not only are they not competitive with iPad when they release tablets a lot more expensive than a basic iPad, but they also lose some potential markets they could have in those price ranges. Selling a more expensive tablet, no matter how good the specs, will only get them to have a low market share in this market. Yes, they could potentially make a bit more money by selling more expensive products, but that is very short term thinking. they could also make a lot of money by selling cheaper tablets, and also gain more brand awareness and market share.
Specs like those would definitely be nice, and a resolution like that (339 PPI) would make reading on Galaxy Tab an absolute joy, but I don't think specs like that should be a priority over price, or they need to make a basic version of their tablet that doesn't surpass the iPad's basic pricing. Whether they like to admit it or not, the iPad is the market leader, and is the tablet with by far the most awarenessand biggest 3rd party ecosystem. All that adds value to the iPad, too. You can't just make a tablet more expensive than iPad like that. If you can't offer all that value, then you need to make it even cheaper than the iPad, otherwise most people won't consider it.