You may have heard of this if you've read anything about the Tegra 4. Not long after the announcement of that processor ( heck, almost simultaneously ) they also announced the first device ( a personal creation ) running it. That is called Project SHIELD. Now Project SHIELD isn't all that much to look at ( frankly, it's a simple X-Box Controller with a screen attached to it ), but what it is capable of is beyond words.
2013 is going to be an year for console gaming. They even announced a few that run Android OS. Just to name 3 of them, we have Project SHIELD, GameStick and OUYA. While OUYA was the first to be announced, the others seem to have their advantages as well. You will notice a few differences between the two.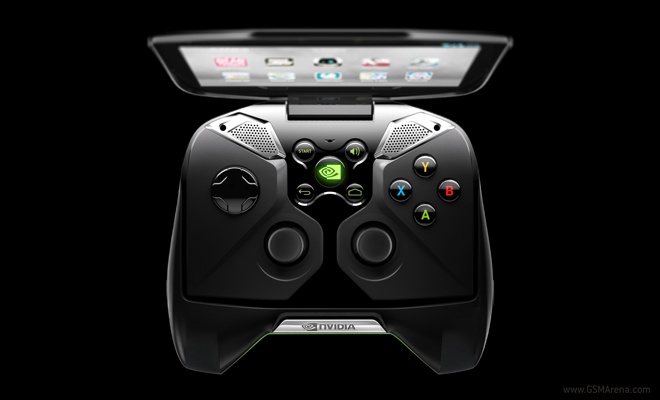 Project SHIELD is sort of like a PSP ( I realize there are much newer and / or better portable handheld gaming consoles nowadays, but everyone remembers the classics ), except it has the strongest mobile processor to date on it and it uses Android. This console lets you play Android games and even ( and this is what had me hooked ) STEAM games. Of course, it's pretty limited with the Steam games, however, as it streams them to the device from the PC. However, if you're playing something and don't want to pause it to go the bathroom or anything, you can always continue it on Project SHIELD and thus make your sedimentary life-style even more so.
This console is basically an X-Box 360 controller with a folding display attached to it. The display is 5.0 inches in size and houses a 1280 x 720 HD resolution. This is a "retinal" multitouch unit with a pixel density of around 294 pixels per inch. If you consider it insufficient for your gaming needs, you can always use the HDMI port on the back of Project SHIELD to put your image on your large TV screen. Also, this tiny console has some built-in bass-reflex speakers that should make the sound coming out of it pretty enjoyable.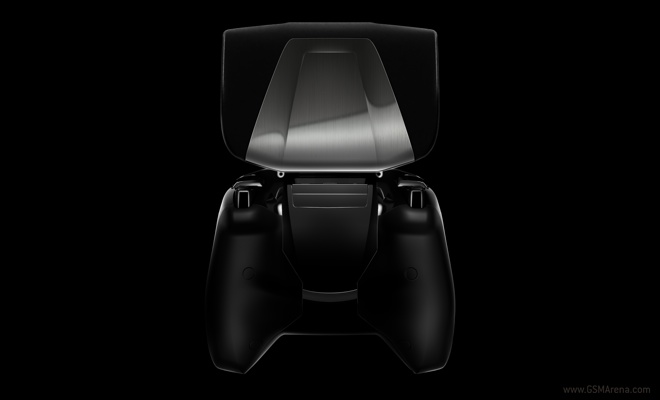 As far as software is concerned, the Project SHIELD runs Android OS v4.2 Jelly Bean and can be managed from either the touchscreen or the controller itself. It also has full access to the Google Play Store ( as opposed to other Android consoles like OUYA – which is limited to its own store ).
One of the most unique things this little device can do is the part with the streaming of the Steam games. That is no small feat, no matter how you put it. I once saw a program that allowed you to play most games since they were streamed from the servers / PCs of the providers ( Onlive, I believe it was called – great for allowing users with lesser PCs play some newer titles ), and I can say from firsthand experience that this streaming stuff works pretty well. In the case of this device, to be more practical, I guess you can compare it to how the WiiU works. Only time will tell, however, how good the PC needs to be and what titles will be supported ( I can only imagine that those that support controller use will be the first to support this feature. Nvidia is planning for this device to be released somewhere around Q2, so we may here more about it then.
In the meantime, why not watch this little video demonstration of what it can do: